Med students practice what it is like in field during simulation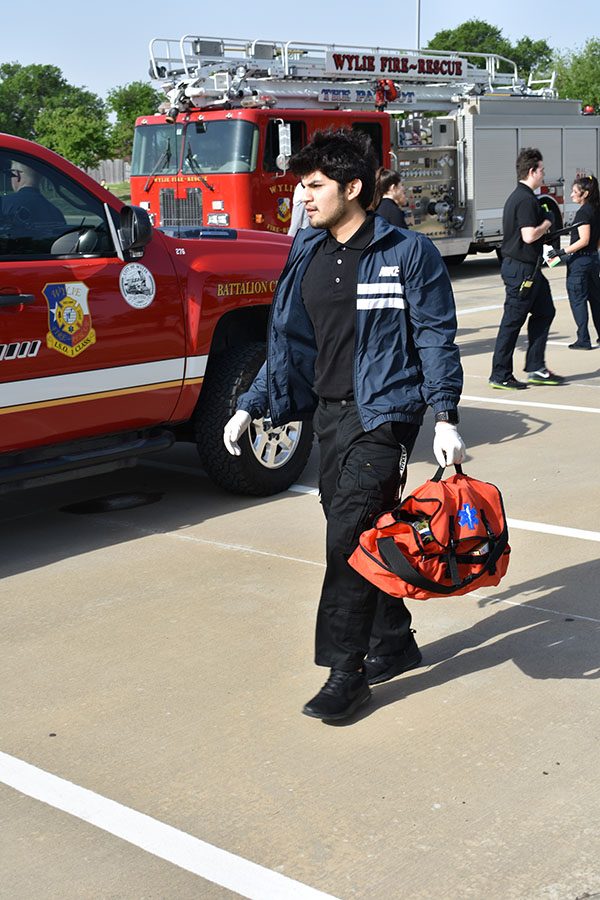 Students lie on the pavement covered in blood after a mass casualty where a driver hit them. Fire trucks, ambulances, helicopters and first-responders flood the parking lot. Emergency Medical Technician students' day on April 18 was one filled with fast-paced instruction and saving lives. Of course it was all just a simulation. These students were able to test their skills and knowledge of the art of health science.
"Being able to be a part of the simulation was great," senior Moises Sanchez said. "We had to organize the crash before hand and get it all ready for the day of. I was in the red section which meant I had to constantly ask what needed to be done and then I had to assess the patients and give them all the medical attention they needed and put them in the ambulances to transport them to the correct hospitals. We could only take care of one person at a time, so if I didn't end up getting to someone, they 'died.' In the future, I want to do something in the medical field so this simulation gave me insight to what a real life scenario would look like and what I could expect."
Students were invited to play the role of someone who had been in a car accident to give faux first-responders the opportunity to have insight on what the real-world profession could throw at them.
"I have Mrs. Sisak as a teacher and she asked if any of us wanted to be part of the simulation so I volunteered," junior Janarah Weatherspoon said. "My cousin, Victor, was one of the professional technicians there and he was instructing everyone on if they could sit, stand or run and he said to make it hard for the EMT students. Victor told us to actually act like we were in severe pain and asked the EMT students questions like 'What's happening?' 'What's wrong with us?' 'Am I going to die?' I was instructed to lie down and I had to moan in pain and scream because of the wound on my arm."
They also put a brace on Weatherspoon's neck to fake a spine fracture. "It felt like I was acting in a movie since I was put on a stretcher and driven away in an ambulance."
In class, students were trained on how to react in these kinds of gruesome, emotional situations by staying calm and learning how to use all kinds of emergency technology and skills like an AED, emergent care, IV needles and CPR.
"My students enjoyed participating. Part of their job was to triage the patients with a tag that said if the person was 'deceased,' 'needed further treatment,' or if they 'needed emergency care,'" health science teacher Angela Tower said.
The hands-on experience these students took away from this simulation could be life-saving.
"Mr. Hudson was in charge of the EMT simulation . He trained them for that day to make sure their skills were up to par and they were prepared," Tower said.
About the Writer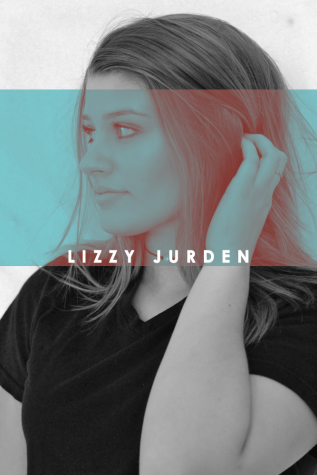 Lizzy Jurden, Editor in Chief
You probably think that Queen Elizabeth lives in England and drinks tea every afternoon, but in fact she lives in a small Texas town named after a lake...