Yearbook Captured.
writer: Addie Orr, Editor in Chief
March 25, 2018
With all pages officially submitted, the yearbook staff finished the 2018 yearbook March 19. The "Capture." themed book was in progress since last spring, starting with an editors' workshop where the theme and look was decided.
"Harper Taylor and I came up with the theme of capture at the Jostens workshop last spring and fell in love with it," editor in chief Luke Pendley said. "A lot of things changed between the rough draft stages to even days before our first deadline. Our consistent elements changed and caused us to recreate a lot of our book."
Next came student portraits, senior ad sales and designing all 220 full-color pages. Each staff member worked tirelessly through the year, including two all-day work days.
"Work days were new this year and they really were a benefit," Pendley said. "Since we have two class periods, I never really got to talk to those in third period about their pages, but having a work day brought everyone together and made production a lot smoother."
The staff members made a book and made moments to remember.
"I loved getting to connect with this year's seniors. We have made so many memories this year, and I'm going to miss them so much," clubs editor Emily Wygant said. "The funniest moment in yearbook was probably when (peoples' editor) Madi Caddell fell while sitting on an exercise ball, and her butt got stuck on the table and she slid."
Finally, the book was submitted the Monday after Spring break.
"It's a bittersweet moment to be finally finished," Pendley said. "People don't realize how much stress this book causes, so it was nice to have all of that lifted off our shoulders, but also a sad moment as this has been a part of me for the last four years and knowing that it's my final book."
The yearbook will be distributed May 18 starting at 3:53 p.m.
in the cafeteria, where the theme for next year's already-in-progress book will also be announced. The school will be on activity schedule that day.
About the Contributors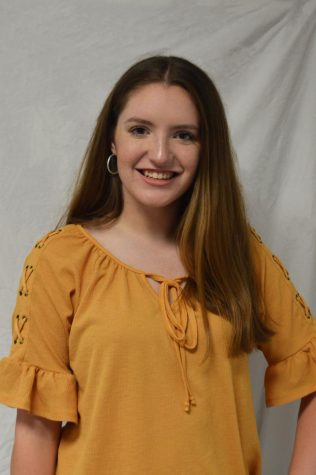 Addie Orr, Editor in Chief
As a senior, yearbook co-editor-in-chief, newspaper editor-in-chief, Sapphire Lieutenant, AP student, and full time fangirl, the words "free time"...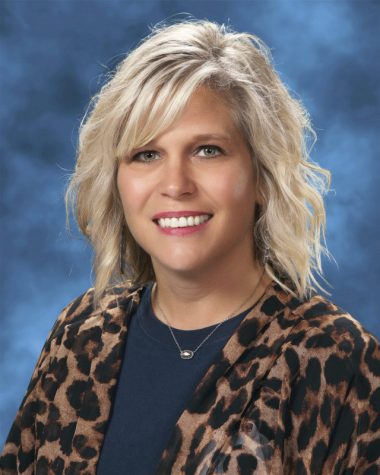 Casi Thedford, Adviser
Heads and tales
I teach my students all the workings of running news publications. This website allows us to showcase all the different journalistic styles...