Going the whole nine yards
Band supports Mrs. Norman through fight with breast cancer
Hang on for a minute...we're trying to find some more stories you might like.
During the pink-out game, the stands were filled with the color pink in any shade, yet one thing stood out; miniature pink breast cancer ribbons pinned onto the right sleeve of every band member's jacket.
The band is known for being the largest organization in the school, but acts more as a family overall. The 200-plus group of musicians is supportive of everyone. Recently, Secretary of Fine Arts, better known as "Momma Norman," Mrs. Wendy Norman was diagnosed with bilateral breast cancer, with both breasts having different types.
"I am humbled beyond all words by the support that the band kids and staff have shown me. Some of the kids have given me gifts and everyday several students ask me questions with sincerity," Norman said.
As large as it is, the band is known to always be in uniform. This makes the organization look more professional and orderly. In support of Mrs. Norman, Director of Bands Gregory Hayes decided to pin a pink ribbon onto the right sleeve of every band and guard member's uniform for Breast Cancer Awareness month. Hayes is a cancer survivor himself and wanted to show the students that Breast Cancer is a serious disease and it can be defeated.
"Mr. Hayes is very outspoken about he himself being a cancer survivor so he has been where I am at right now," Norman said, "October is Breast Cancer Awareness month so the ribbons were a perfect way to honor me and my journey, yet show the kids that breast cancer is all around us and it can certainly affect those we are close to at any given time,"
The band started wearing the ribbons Oct. 13. Since then, they have performed in two games and competitions, at both in which they wore the pink ribbons with pride.
"
October is Breast Cancer Awareness month so the ribbons were a perfect way to honor me and my journey, yet show the kids that breast cancer is all around us and it can certainly affect those we are close to at any given time."
— Mrs. Norman
Norman is waiting until the end of the band's marching season to receive treatment. She chose to do this to see the progressive success of the band program in their mission towards state. Norman has a son in the band, Jayden Norman, and treats every student with love just as she does him.
"I love my job and the kids that I get to work with. My treatment will start after marching season because it takes a lot of planning for the doctors, but I also told them that I did not want to take time away from my job during a busy and exciting time of year," Norman said.
Norman's students have always thought of her as more than just the Fine Arts Secretary. Sophomore Bass Clarinet Savannah Rosalez thinks of Norman as a second mom and has always made time in her day to give her a smile or help her out in any way.
"She's [Norman] an amazing woman. I love her. She always talks to me whenever I feel down. She's like my second mother. I would do anything for her," Rosalez said.
Norman's surgery is Nov. 13 and asks of all the blessings she can get until then. Front Office Secretary Mrs. Tracey Archibald has started a Mealtrain for Norman and the HOSA students here at East are participating in the Making Strides For North Texas Cancer Walk and are honoring her by putting her name on their t-shirts.
"I feel so humbled by all of the support that I am receiving district wide. The Wylie East staff and students, the ESC staff, and even staff members that I have worked with on other campuses are so incredible. Wylie is such a great place to live and to work. I am blessed beyond measure!" Norman said.
Post-surgery, Norman plans on participating in the Susan G. Komen walk and other cancer walks as a survivor to encourage those with breast cancer to fight until the end.
"Cancer is a horrible disease and so many people are diagnosed with this dreaded disease daily. I hope that I can use my experience to positively help others in the future," Norman said.

About the Contributors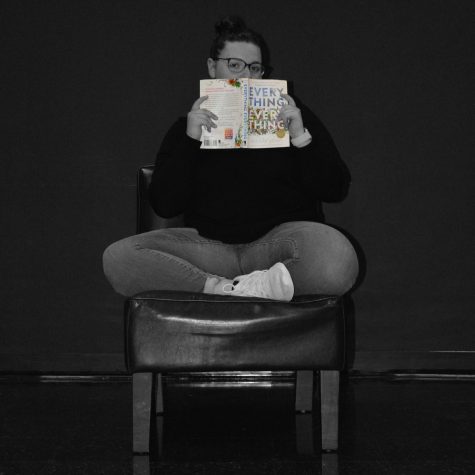 Liz Harkins, Staff Reporter
For all the people out there who don't know me, my name's Liz. I'm a clarinet-playing, AP-stressing and Spider-Man (and sometimes Flash) obsessing teenager who just so happens to say "my pleasure" an awful lot. My family is my everything, and my older sister is my best friend that I would, honestly, take a bullet...
Addie Orr, Copy Editor
As a junior, yearbook clubs editor, newspaper copy editor, Sapphire Lieutenant, AP student, and full time fangirl, the words "free time" don't exactly fit into my vocabulary. Throw two brothers (one, a senior, the other, an eighth grader) into the mix, and there's never a moment where all cars are in the driveway. Nevertheless, what...