Out with the old, in with the new
In its 11th year, East has seen lots of changes
Hang on for a minute...we're trying to find some more stories you might like.
It's like a scene in a movie, a time lapse. The halls are transforming and changing before our eyes, they're more crowded and louder. The school's infrastructure is growing, becoming bigger. Class sizes are multiplying greatly every year. There's a bigger diversity of students and teachers. Even after 11 years of changes, the school is still evolving.
Throughout the years, the school has added onto the 400 hall (for CTE endorsement classes) the band hall, and put the 900 hallways into use. Education and training teacher, Ms. Jessica Taylor has noticed these changes.
"The building has grown because of the endorsements," Ms Taylor said, "[and we've] added more teachers."
Teachers have begun to adapt throughout the years as well.
"I see the use of more technology [from teachers] – except for me because I'm scared of it," said math teacher Mrs. Mary Carter.
Not only has she seen the use of technology increased among teachers, but students too.
"[There are] more cell phones out during class now," Mrs. Carter said.
The 2016-2017 school year was the rudimentary year of Power Hour. In previous years the students enjoyed a 30 minute lunch then an additional 30 minutes in a designated homeroom, designed as a study hall.
"I wish we still had homeroom – not Power Hour," Mrs. Carter said. "You had a certain group of students you see everyday. For me it was easier because I needed the break."
"
I wish we still had homeroom – not Power Hour," Mrs. Carter said. "You had a certain group of students you see everyday. For me it was easier because I needed the break."
— Mrs. Carter
The luxury juniors and seniors possess with their off-campus lunch privileges is just that, a privilege. Off-campus lunch used to be nonexistent.
Clothing trends come and go, but the dress code has remained enforced throughout the years, though they have eased up on dress code in recent years.
"We can wear jeans on designated days," Mrs. Carter said. "We could never wear jeans [back then]."
Even with the loosened dress code, Mrs. Carter wishes the dress code would be even more relaxed.
"I don't like dress code. I don't NOT think there should be a dress code," Mrs. Carter said. "I still feel there should be a limitation, just not standardized dress."
In the opening years of the school, it was a school limited to freshmen and sophomores – before the alpha class of 2012. During this time, students would gather every last Friday of the six weeks for an awards assembly dubbed "the Raider Rally" – an event practically unheard of by the current student body. During these assemblies the whole school would gather in the auditorium (at that time, they all fit) and students would receive awards, perform skits and compete in different competitions.
"Our graduation classes were so small, it was like they were a family," Ms. Taylor said.
As the school that split from Wylie High School, in the initial years of opening, the school was still using Wylie High's school colors and jerseys. When the decision was made to change the colors, they were not the navy blue we currently wear.
Journalism adviser Mrs. Casi Thedford said, "The colors were supposed to be royal blue, but the football team got navy jerseys, so we changed it."
Additionally, when East first started hosting homecoming games and dances, they were called first-comings.
"Homecoming is when graduates come back, we didn't have any," said Mrs. Thedford, "so we called them first-comings."
Though we've gone through many modifications, some elements have stayed the same. Elements such as the class meetings at the beginning of the school year, the graduating class's panoramic photo, and Principal Mike Williams.
"He's been here all 11 years," Ms. Taylor said. "Everyday he always says 'It's a great day to be alive, and a great day to be a Raider,' too."
Though there have been numerous changes to the school, there is much more to come. Such as a potential to expand the school once more or the opening of the Wylie Way spirit shop.
"I feel students have more freedom now," Ms. Taylor said. "I think the changes are necessary, because our school is growing every year."

About the Writer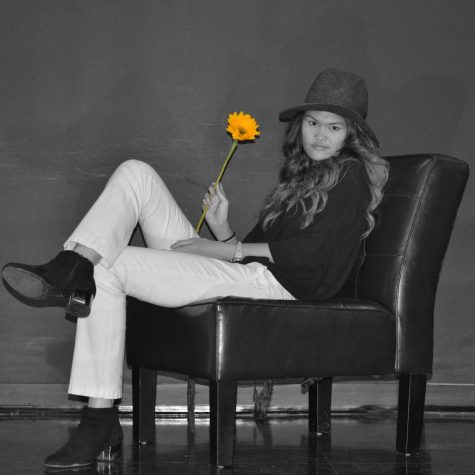 Maddie Smith, Sports Editor & Webmaster
[Insert cute Tumblr quote here]. My name is Maddie Smith and my life goal is to be the sassiest person alive. My sass is expressed in my writing, (terrible) drawing, and current select-favorite TV character (Daenerys Targaryen, Mother of Dragons and Protector of the Realm). I like to think of myself as an individualist but,...