Newcomers' guide to the school
Hang on for a minute...we're trying to find some more stories you might like.
Afraid of getting lost on your first day of school? This virtual map of the school will provide newcomers with an overview of where everything is located around the campus. It shows the general area of what side of the school has which hallways. It also provides the location for: the nurses office, attendance office, counselor's' office and the assistant principals' offices.
Hover over the picture to see where locations of important areas throughout the school.

About the Contributors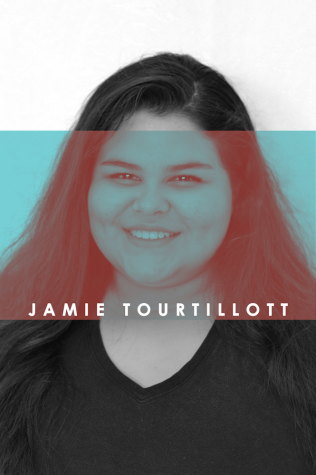 Jamie Tourtillott, Photo Editor
Hey this is Jamie Tourtillott and welcome to my crib. I am a senior here at East and let me just give you a little tour of my four years here. Since my freshman year I was involved in the journalism program here. With that my first year in yearbook, I won my first ILPC award for a sports photo I had taken. Then my junior year I racked up two more ILPC awards, one of them being a first place award for a sports story and an honorable mention for another sports photo I had taken. Some other things besides being involved in yearbook and newspaper, I have been involved in STUCO, Solar Car, Academic UIL, Track and FCA/RFC. A little news about me is I came from Camarillo, California, and I've lived in Texas for seven years. Here I got very socially involved. I now go to football games during the season and I work at the most Texan place, Whataburger. After graduation I plan to go to college for mechanical engineering and journalism. I plan to get my masters in engineering and my bachelors in journalism. I would like to continue my education in Texas then move back to California to take over my grandparents' property.

Cheyanne Voelker, Copy Editor
Hi, I'm Cheyanne. Although I am quiet most of the time, I am always talking a lot in my head. People tend to underestimate quiet people. No, I am not crazy…okay, maybe a little. But, I stay in the background to observe my surroundings, get familiarized with the people around me, and listen to things that people have to stay. That makes me sound like a stalker, but that is how I have always been since I was a child. I was born in Garland, but I have lived between Wylie and Nevada all of my life. In school, I have a strong suit in writing and math. I didn't start enjoying writing until seventh grade year, but I have always had a knack for dealing with numbers since third grade. This is my second year on the newspaper staff. Newspaper has allowed me to go outside of my comfort zone such as talking to students or teachers I don't know, which is something I despise. It has also helped me become a more developed writer and photographer. On top of all of my advanced classes during the day, I am also involved in a few clubs like StuCo (Student Council) and Spanish Honor Society.