Staup, Bridges appear in court to face punishment for Mejia murder
Hang on for a minute...we're trying to find some more stories you might like.
The court room was filled with the sound of jingling chains June 8 as former students Brenden Bridges, 18 years old, and Adam Staup, 17, dressed in green jumpsuits, shuffled in with ankle shackles and handcuffs on and long chains wrapped around their waists.
Both defendants began the trial pleading guilty with no plea bargain to the murder of Ivan Mejia that took place last spring.
The two boys, being tried as adults, face a sentence of up to life in prison.
The state is seeking life, while the defendants' attorneys seek 20 years.
At the end of the testimonies from both the prosecution and the defendants, Judge Mark Rusch will determine the boys' sentences.
"Do you both have a full understanding of what this charge means and what the sentence could be, do you understand?" Rusch asked.
Both Bridges and Staup agreed and the proceedings commenced. Between the details of the two defending attorneys and the state attorney, a gruesome and tragic story unfolded before the judge and gallery.
The circumstances leading up to the event all began with Mejia and his girlfriend who attended the same high school as Mejia, Bridges and Staup. Mejia was a junior at the time when he met his girlfriend who was only in the eighth grade. When Mejia's girlfriend entered high school she became involved in the Junior Reserve Officers' Training Corps with Mejia.
"I was in love with Ivan," Mejia's former girlfriend testified June 9. "At first we hid our relationship because it was awkward for a senior to be dating a freshman."
"
We needed darker clothing, hats; we brought a bat but I couldn't go through with using it."
— Adam Staup, 17 year old
The girls parents did not approve of their relationship.
During the fall of 2013, Mejia's girlfriend and Bridges became close friends through participating in track together. Bridges didn't like Mejia, because he believed he was using the girl for sex and trying to hurt her. However, Mejia's girlfriend admitted on the stand for using Bridges as a front to see Mejia without the knowledge of her parents.
Bridges escorted Mejia's on again and off again girlfriend to the JROTC Military Ball, where she spent most of her time with Mejia, who was also a member of the organization.
"[Brenden] seemed a little frustrated [about me spending the time with Ivan], but didn't say anything," Mejia's girlfriend said.
The situation drove Bridges and Mejia's dislike for one another, both wanting the other out of the picture. Mejia sent texts to Bridges threatening to "hunt him down like a pig."
"I felt comfortable around Brenden," Mejia's girlfriend said. "But he wanted me to break up with Ivan. He got frustrated because I didn't want to break things off with Ivan because he was my first true love really."
During the battle over the girl, Bridges began to have anxiety attacks that include blurred vision. He was seen by a doctor and prescribed medicine for anxiety and depression, however Bridges' family never filled the prescription. Overtime Bridges fell victim to more anxiety and depression. He sometimes confided in track friends.
"We had track together," the current senior said. "We were in practice. He was telling me about [the trouble between himself, Mejia and Mejia's girlfriend]. He got extremely mad he turned red and became cold. He said 'I get so angry I could kill him.' He wished 'he was dead.'"
Staup was both Bridges and Mejia's friend. However, Staup grew close to Bridges when he confided to him about his own girlfriend trouble. After a bad breakup during at a JROTC lock-in between Staup and his girlfriend, Staup spent more time with Bridges.
Bridges and Staup admitted in written statements that they talked about getting rid of Mejia a lot the month before Mejia's death. Staup said it began as a kind of game, but nothing serious.
"It kind of all started out with [Brenden] watching [the television show] Dexter," Staup said in the interview after being apprehended March 8, 2014. "It progressed to an actual plan then progressed to actually doing it."
On March 3, 2014, Bridges and Staup began to think more seriously about getting rid of Ivan. Bridges even began to make a list of things the two needed, which mirrored closely to things the protagonist in the show, Dexter, uses.
Dexter is a show about a forensic scientist who is a serial killer who gets rid of who he deems bad guys.
Both Bridges and Staup admitted to discussing the consequences of their actions and how exactly they would do it. They continued to speak about the details of the plan until March 7, 2014, when they went down to a popular hang out spot for teenagers off of Highway 78 and George Bush Turnpike.
"We needed darker clothing, hats; we brought a bat but I couldn't go through with using it," Staup said in the interview.
Another JROTC student testified that Adam said, "We plan on killing someone." She asked if he was serious and Adam said "yes." She stated that Brenden said if you keep telling everyone they weren't going to get away with it.
Bridges threatened the student and told her if she said anything he would go after her.
The boys prepared a grave March 7 that was only about 18 inches deep according to Detective Randy Hooker, near the creek that ran along a tree line. They planned to kill Mejia with a baseball bat the next day on a road near Wylie East High School and move Mejia's body to the grave on the same night.
Anna Mejia, Ivan's mother, dropped off and picked her son up from work March 8 at Jack in the Box. The last time she saw him was when he left to see a movie at a friend's house.
They were watching Monster's Inc. when Mejia received a Kik message from username lilmisk. This username was similar to one Mejia's girlfriend used on Kik at the time to make sure her parents did not track her text messages. However this username was made by Staup on his own phone.
"It basically said 'hey I snuck out, I have a surprise for you,'" Staup said in the interview.
Mejia left to meet what he thought would be his girlfriend.
At this time it was around 8:45 p.m. and Flabio Mejia, Ivan's father, texted him to come home. He would do so again at 8:50 p.m. and again at 9:45 p.m. with no response.
Mejia walked to the spot where Bridges waited in the bushes and Staup waited on the road.
"He walks over and I approached him," Staup said in the interview. "We were talking and he said [his girlfriend] was supposed to be there. He was making a phone call, but they didn't answer. He called again and they didn't answer. That's when I panicked and I grabbed him."
The two boys then strangled Mejia to death and transported his body to the grave they had dug. When they got to the creek, the Garland Police Department arrived on a call about an abandoned car.
Staup said that he suggested they give themselves up saying, "you know we're not getting out of this." Staup and Bridges were then transported to the Wylie Police Department for further questioning.
Without Ivan, his family and friends are at a loss. They still live altered lives.
"The Wylie Police came and knocked on our door," Mr. Mejia said. "They told me and my son, Freddy, what happened to Ivan. I was in shock. It felt like something I can't describe, but something someone would feel when the whole world came down. It was like someone tore me apart. My son had no enemies."
The prosecution rests and the defense will call witnesses to the stand June 10.
Read the next story in this series: Psychologist believes Staup, Bridges can be rehabilitated.

About the Writer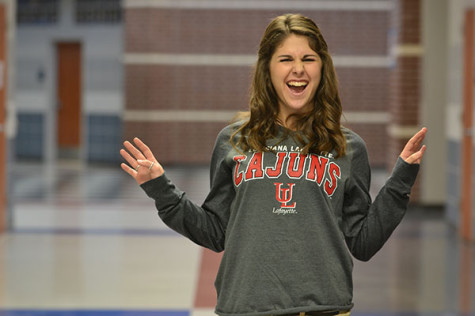 Brooke Vincent, Editor in Chief
I'm Brooke Vincent, fan of Twenty One Pilots, Panic at the Disco and Bear Hands. You can take that as bands or that I just really love multiple pilots,...