Seniors, juniors may leave campus early June 3-5
Last month, the school board decided that semester exams were no longer mandatory, therefore doing away with exam week. The final week of school may now be used to teach more content.
"A teacher MAY give a summative test of some sort; it just won't count 10-15 percent of the final semester grade," Assistant Principal Keith Kirkpatrick said.
Each spring semester, juniors and seniors can earn an exam exemption with good behavior and attendance. With the new ruling that does away with final exams, those who worked hard to earn an exemption felt overlooked.
"I was excited [about no longer having exams], but I kind of felt cheated," senior Kelsey Morris said. "I thought, 'well then what was the point of me making sure I hadn't had any absences?' I felt that I earned the exemption and now everyone is getting it."
To honor those current juniors and seniors who met the prior exam exemption qualifications, they may now leave early on the last three days of school to compensate for the lost exemption.
"Because we changed the exam policy late in the year, it was decided that eligible juniors and seniors may still earn the right of an exemption," Principal Mike Williams said.
For juniors and seniors to have the right to leave at 1 p.m. on the last three days of school, June 3-5, they must meet the following criteria:
Exemption Qualifications (Must Meet All)
Only seniors and juniors qualify for exemptions (early release)
Have no more than one day of In School Suspension, Out of School Suspension, District Alternative Education Program or Friday Night School during the semester.
Student must not have more than two absences with a semester average of 80-89, or more than three absences with a semester average of 90-100. (A vowel counts as an absence. A consonant does not.)
An excused absence counts against students exemptions. A doctor's note that excuses an absence does not count as a medical and counts against students for exemptions. This seems to be the biggest misconception.
Each student that meets the above requirements must be on campus for four hours, from 9 a.m. to 1 p.m. on Wednesday, Thursday and Friday, June 3-5.
The absence code E-SP dated April 10 or April 16 does not count toward exemptions. This was for students attending the girls varsity soccer playoff games.
The following codes do NOT count towards exemptions.
Type Code
Short
Description
Long
Description
C
College Visit
College Visit
D
Citizenship
Citizenship Appl, ceremony
M
Medical
Medical-Absent Partial Day
N
Nurse
Nurse's Office
P
Student Present
Student is Present
R
Religious Holy
Religious Holy Day
S
School Related
Off Campus School Activity
W
Military Family
Deployed Military Family Visit
Z
Court
Court Mandated
To determine if a student meets the attendance and discipline qualification for exemptions, teachers will check each student's attendance record.
If a student is not exempt from a class that falls after 1 p.m., he or she must return to take that particular exam. If a student earned an exemption in a class that falls before 1 p.m., he or she must still remain in that class.
About the Contributor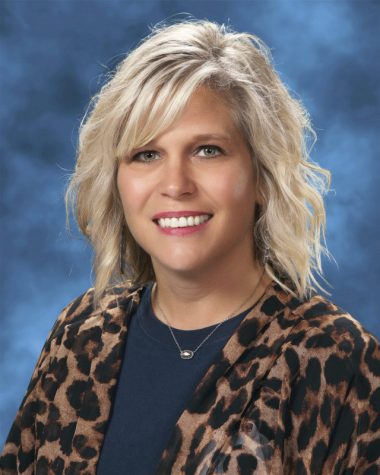 Casi Thedford, Adviser
Heads and tales
I teach my students all the workings of running news publications. This website allows us to showcase all the different journalistic styles...