Blue Print site wins third best website
The online student newspaper, Blue Print, won a bronze award at the 24th Annual High School Journalism Day and Competition hosted by the Dallas Morning News.
Five students along with their adviser, Casi Thedford, traveled to the Dallas Morning News headquarters March 26 to attend workshops, listen to speakers and receive their award.
"We found out that we were nominated for best website a few weeks ago," Thedford said. "After viewing the other nominees' sites, I could see that the competition was going to be tough. Winning third place validates all of the hard work my girls have put into our news site."
Two breakout sessions were held at 9:30 and 10:45. The News offered 11 different workshops from sports commentary to copyediting to social media in the news room. Aspiring student journalists chose the two sessions that they wanted to attend.
"Kristin, Ash and I attended the design boot camp," Brooke Vincent, editor in chief of the student news publications, said. "It was a well-organized presentation that helped to develop a system to creative design. With our upcoming print edition of the Raider Reader, it was good for the designers of the paper to see fresh, new ideas that we could implement. It's always important to move forward in design and to keep your product looking progressive and current."
Vincent was also selected as the most valuable staffer of the Blue Print newspaper staff.
The culmination of the day was the awards ceremony presented after a fajita lunch provided by Wolf Gang Puck.
"The fajita lunch was delicious," junior Ash Thomas said. "I had to go back for seconds. I didn't realize we were going to be treated to a gourmet lunch. If this is the life of a journalist, count me in."
The keynote speaker was Dr. Seema Yasmin, a staff writer for Dallas Morning News and a professor of public health at the University of Texas at Dallas.
She engaged the student journalists with her experience growing up and what lead her to become a part of the Dallas Morning News.
"I really enjoyed the guest speaker and her message about her journey," senior Taylor Veracruz said. "She made really good points about life in general too."
About the Photographer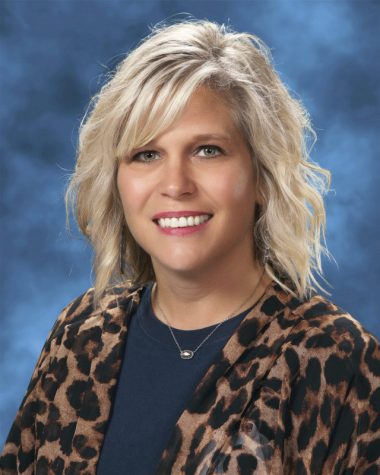 Casi Thedford, Adviser
Heads and tales
I teach my students all the workings of running news publications. This website allows us to showcase all the different journalistic styles...