Top band goes to Indianapolis
Hang on for a minute...we're trying to find some more stories you might like.
Wylie East Wind Symphony spends spring break in the Hoosier State 
Fifty Wylie East Wind Symphony students traveled to Indianapolis, Indiana, March 11-14 to participate in the Musical for All National Festival for bands and orchestras.
"It was a really amazing experience. Meeting new people and playing our music for everyone was exciting," said Riley Freeman, a junior in the Wind Symphony.
Getting into the competition was a challenge; the band had to record prepared music ahead of time and send it to the MFA cooperation, who would then grade the performance. From that point, they decided that the band was good enough to participate in the festival.
"We sent in a recording of a concert we had played previously," said Glenn Lambert, head director of bands. "Over the summer we found out that we had made it into the festival and we were thrilled."
The Wylie East Wind Symphony band was one of the three featured bands in the festival.
"It was really nerve racking, but once we got on stage everything just felt right," said Haleigh Nordmeyer, a junior in the Wind Symphony.
The opportunity to travel out of state and perform strengthened the band's image and reputation.
"I think it's going to give our band a better outlook on how we need to do in the future and what we can accomplish together," said Cliff Little, a sophomore in the Wind Symphony.
The band looks forward to its future in performing and making a good name for itself across the United States.
"The band exceeded my expectations. The trip was an overall success," Lambert said, "The only thing we would have changed was that we didn't bring the second band (Wind Ensemble) and we could have."

About the Writer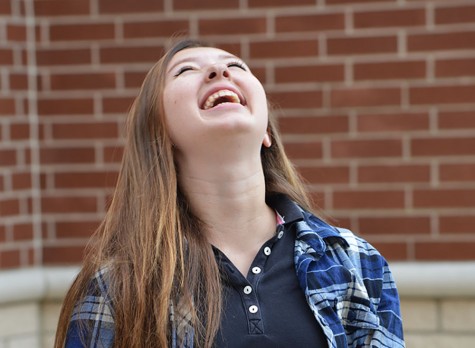 Kailee Zercher, News & Features Editor
Welcome to my Bio!  Kailee is the name, newspaper is the game. I'm 18 and a senior. This is my second year on the newspaper staff. I fell in love with journalism and newspaper as soon as I stepped into Theddy's class. I'm pretty weird, but that's okay, I think.
Basically any type of rock you can think of, I can dig it, but I will listen to anything.
I'm with the band; I play the French Horn in the Wind Symphony band. I absolutely love everything about music. I love to listen to it, read it, write it, play it, etc.
I also absolutely love writing (duh) and I particularly like to write editorials and sports stories. I love to dance!
I LOVE CATS (and all animals). I may seem quiet (keyword seem) but as soon as you know me well enough, you'll know that I'm absolutely crazy and fun and ready to throw myself at any opportunity to make someone smile. I'm very strong-minded, opinionated and stand with my beliefs. I believe that with positivity you can succeed in anything. Enjoy our newspaper website, we have a great staff who works really hard! I'm very excited for what this year is going to bring!