Yearbook earns Jostens national yearbook design recognition
The Dynasty yearbook featured in 2015 Jostens Look Book
The Dynasty yearbook has been recognized for excellence and featured in the 2015 Jostens Look Book, celebrating the best-of-the-best in yearbook design and coverage. The Jostens Look Book is a collection of spreads and photos from outstanding yearbooks and their creative themes, cool covers, dazzling designs, relevant coverage, storytelling copy and action-packed photography. Along with design excellence, the annually published Look Book honors the important role well-crafted yearbooks play in helping schools chronicle the experiences, stories and achievements most relevant to students and that academic year.
The Dynasty was created by Cassie Ensley, Madison Jennings, Carley Rogers, Darbie Frank, Haleigh King, Jackie Brown, Jessica Blakeley, Sophia Curiel, Camila Garcia, Maribeth Mills, Chris Vaughan, Taylor Veracruz, Caroline Witty, Jorge Zavala, Makenzie Baker, Brandy Jones, Andy Lam, Keana Mack, Kailey Morgan, Kati Moss, Gwen Murphy, Jordyn Perry, Alex Pitman, Michael Turner, Shelby Strasemeier and Victoria Trevino under the direction of Casi Thedford, Wylie East High School yearbook adviser.
"I am very impressed and excited that we made the Look Book again," Thedford said. "This is an achievement my staff is honored to earn. It validates all of their hard work."
The yearbook was one of only 476 yearbooks selected from approximately 3,000. The 2015 panel of judges, comprised of nationally recognized scholastic journalism professionals and award-winning yearbook advisers, selected the best examples of yearbook spreads and covers to make up the 344-page 2015 Look Book.
"Yearbooks are unique, limited edition books created by students to capture the stories and events for all of the school's students and Jostens is proud to celebrate the yearbook tradition and the 476 yearbooks selected for the 2015 Jostens Look Book," said Gary Lundgren, editor. "Today's yearbooks are very sophisticated in terms of visual presentation and the relevant and inclusive content that is featured."
Thedford and her yearbook staff received a copy of the 2015 Jostens Look Book and certificate from Jostens to recognize their outstanding achievement.
About the Photographer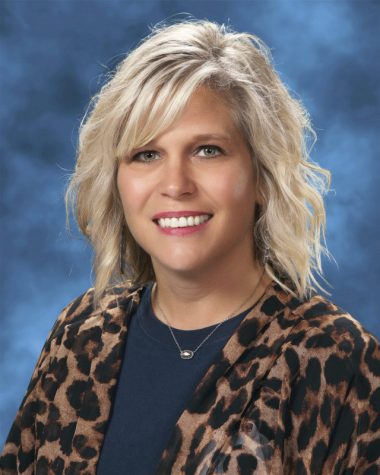 Casi Thedford, Adviser
Heads and tales
I teach my students all the workings of running news publications. This website allows us to showcase all the different journalistic styles...