East UIL places at Princeton meet
The Wylie East High School academic UIL team traveled to Princeton this past weekend. Twenty students competed in 13 events.
Sophomore Cameron Nardiello won fourth place in social studies.
The journalism team brought home eight medals. Senior Madison Jennings was the top performer. She won second place in news writing, second place in feature writing and third place in headline writing.
This is her second year to participate in UIL.
"It was refreshing because I thought for sure I would do poorly. I'm pumped for this season, though," Jennings said.
Senior Brooke Vincent also performed well. She won two medals: fourth place in news writing and fourth place in feature writing.
"It was nice to see how my skills have progressed throughout this year and see where my starting point is," Vincent said. "I'm going to try and go further in the competition this year and it's important to see how and what you need to work on."
New to the team this year was junior Rhapsody Kilgore.
"I am especially impressed with Rhapsody," journalism coach Casi Thedford said. "This was her first competition. She went up against 37 other students and placed fifth in news writing."
Junior Ash Thomas placed fifth in feature writing and sixth in headline writing.
"I feel like I could have placed higher," Thomas said. "This was a trial run and now I'm more prepared for the next meet."
A minimum of 30 students from across North Texas competed in each event.
"All of my veterans brought home at least two medals," Thedford said, "I just know that we are going to advance past regionals this year."
About the Writer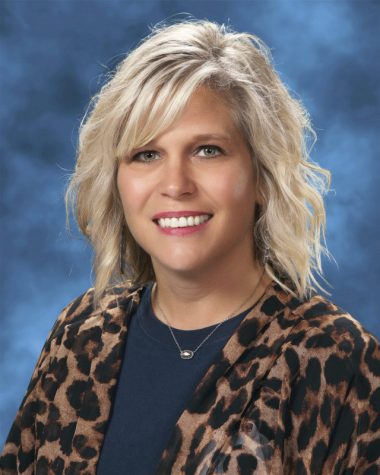 Casi Thedford, Adviser
Heads and tales
I teach my students all the workings of running news publications. This website allows us to showcase all the different journalistic styles...