Crosstown Showdown pep rally debuts Raider Rumble
Hang on for a minute...we're trying to find some more stories you might like.
The student body gathered to show school spirit for the Crosstown Showdown game, as football and volleyball players were welcomed in the gym for the pep rally.
Raider pride was shown off as the students took part in the Raider Rumble, which was practiced during home room the whole week.
The cheer and sapphire performances generated excitement and spirit throughout the pep rally.
Students cheered as the pep rally came to a close, and the teams were sent off.
After three consecutive defeats, the Pirates won 42-35.

About the Contributors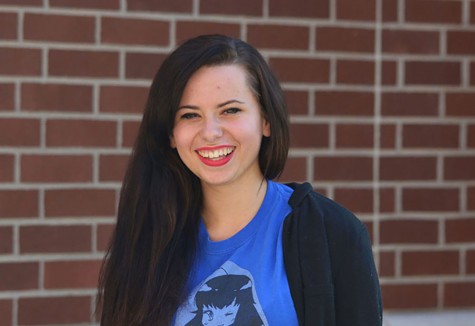 Kristin Gooch, Video Editor
So I'm fancy 'cause I'm Goochie. Class of 2016. I love to write and inform people, and I'm also video editor. I love layout and design and won two third-place ILPC awards for Entertainment Spread Design and Photo Story Design. I want to be a part of University of North Texas' "Mean Green" Eagles someday and either major in communications or teaching. When I'm not confined within the doors of Wylie East, I work at Domino's and venture around the metroplex or play Spyro. I'd like to consider myself an advocate for LGBT rights, and I swing left if we're talking politics. If you see me in 10 years there is a good chance I'll have purple hair, tattoos and a lot of pets. I love the rain and would probably move to Colorado if given a chance. My favorite book series are The Mortal Instruments by Cassandra Clare or the Trylle trilogy by Amanda Hocking.  My favorite artist is Lizzy Grant AKA Lana Del Rey and I love Asian culture and entertainment. Reporting for my second year on staff, I've already grown as a person and as a journalist. I aspire to keep the wheels moving for my senior year. Sayonara!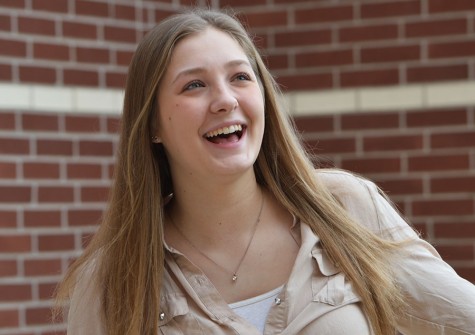 Caroline May, Staff Reporter
I'm Caroline, I graduate with the class of 2016 and I am very much in love with writing. And food. And dogs. But writing is an amazing thing in my life as well! Writing has always been "my thing" which I have continued to enjoy and wanted to grow in. I've won several creative writing awards and am now hoping to strengthen my writing skills by expanding more into journalism as well. I moved to Texas after being born overseas in Germany where I lived for a few years. I'd love to go back and visit as well as explore more of Europe. As for here in Texas, my dream is to study pre-law at Texas A&M and make a difference in the world. Other than writing and food and dogs, I also very much enjoy adventuring, reading, nights with my family and best friends, crime shows, funny movies, running, concerts, lazy days and of course helping on yearbook staff as well! I consider myself an extroverted person and love meeting new people and being involved in new things. I'm so glad to be on staff making friends and to have these new opportunities which will further strengthen my journalism skills as well as help me grow as a writer.