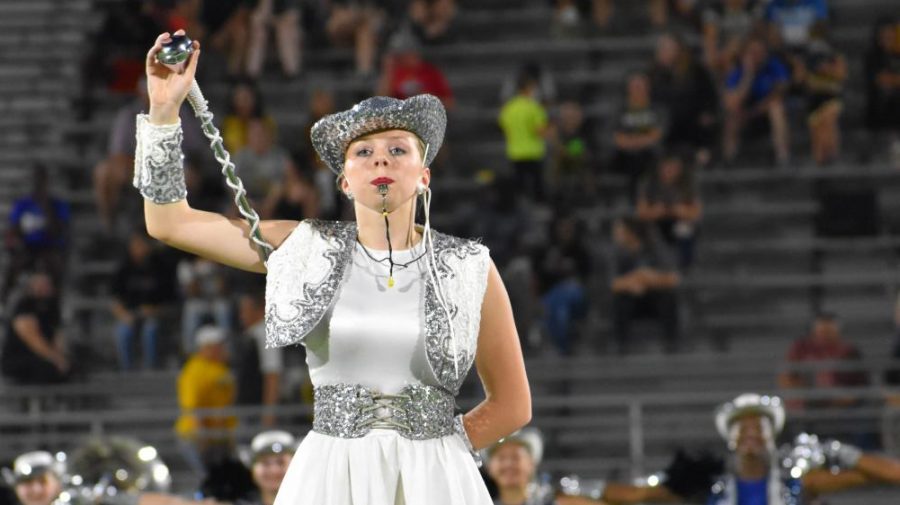 photo credit: Ryah Hill
Head of the team
She is the Sapphires team captain. Her favorite artist is Harry Styles. She loves helping people and she has a dog and a guinea pig. Long story short, she's Julia Borasack.
What made you want to be captain of the Sapphires?
I love teaching dances and I want to be someone that people feel like they can go to whenever they have questions or need help with anything.
What are your goals for the team this year?
This year, I would like to grow and improve together as a team and be able to perform at all games and competitions.
Tell me something people might not know about you?
Dad jokes are my favorite.
What are the best and worst parts of drill team? 
The best parts of drill team are performing and the fact that the team feels like a family. I would say the worst part of drill team is probably all day Saturday practices because they can be really draining, mentally and physically.
What do you plan on doing after graduation?
I want to go to Collin for a year to get basic classes out of the way and then hopefully transfer to Texas A&M for either education or counseling.
In a dash–
Favorite Album: Hozier-Self Titled
Last show you binged: Outer Banks season 2
Tiktok or snapchat: Tiktok for sure
Favorite food: Brussels sprouts
Favorite One Direction song: Temporary Fix
Soup or salad: Salad