No freshmen at pep rallies
Class of 2025 Not Allowed at 2021 Homecoming festivity
This year, freshmen weren't allowed to attend the 2021 homecoming pep rally because there wasn't enough space in the gym. This sparked controversy as to whether they should attend rather than watching it online. 
Freshmen should attend pep rallies. They are a part of the school too. Watching it online is boring and can encourage students to not care about whatever is going on. The point of a pep rally is to get the school body hyped for a football game or big upcoming event.
If freshmen were allowed to go to pep rallies, it would help encourage them to get more involved with the school and get a feeling for what it's like to attend high school. They went from the top dogs as eighth graders to the low man on the totem pole at a new high school as ninth graders. If they were allowed to go it might help them have more confidence.
Excluding freshmen from pep rallies because of the lack of space isn't what should happen. Even though they're newbies to all of this, they are still a part of the school and should participate like the ninth grade class has in the past. 
If everyone gets to go to the pep rally except freshmen, why not just everyone watch it online? Then once our new gym, that will fit the whole school body, the Williams center is finished everyone can have fun together. The school could possibly make pep rallies optional so the only people who are going are people who actually care and want to have fun.
Principal Mrs. Tiffany Doolan should allow freshmen to attend the next pep rally, they're missing out and want to participate in exciting events to increase their school spirit.
View Comments (1)
About the Contributor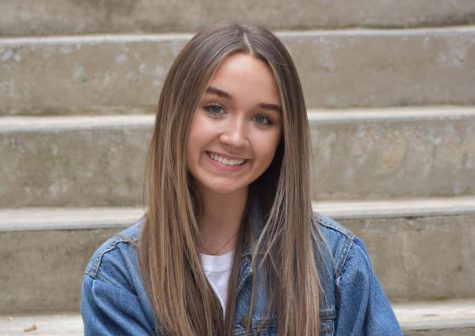 Shelby Perry, Digital Media Editor
Oh hey! Didn't see ya there.

While you're here, let me introduce myself: My name's Shelby. I would say you might have seen me running around the...