Young blood
Sophomore as club president is rare occurrence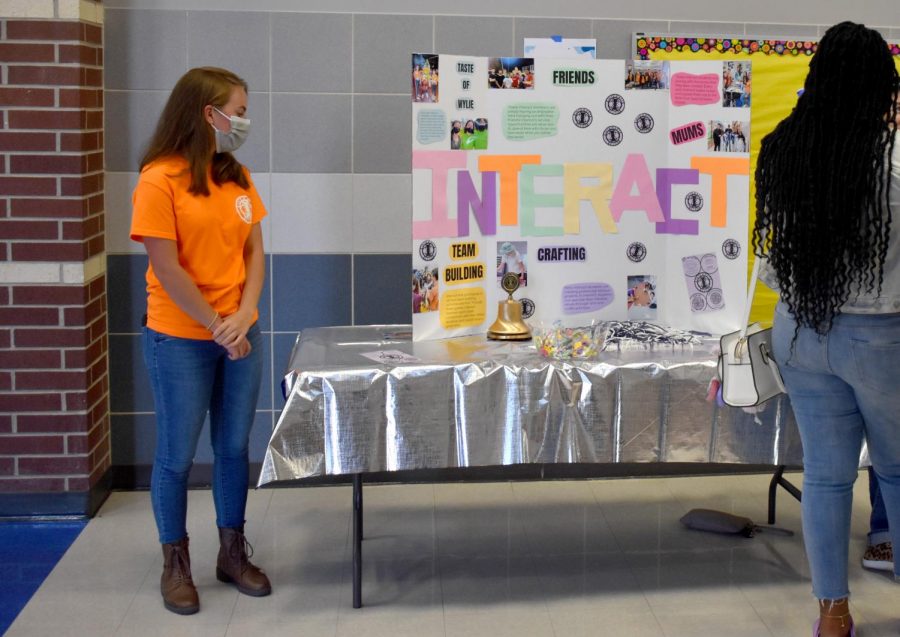 "Man, I've been needing to join a club, but none of them seem appealing to me," he said.
"It's Rush Week and so many clubs are showcasing themselves," she said. "Why not join a club that focuses on a career or something?"
"I don't have a future career in mind yet and I'm interested in getting a cord, but I want to have fun doing it," he said.
"Hmmm, how about the Interact Club?" she suggested.
The Interact Club participates in community service like most of the other clubs at school, but behind-the-scenes features much more. 
"
When I tell others that I'm a sophomore and the president, they get shocked."
— Elshadai Solomon, Interact Club president
"Interact is a great place to make friends and of course, to get points," president Elshadai Solomon said. "The people are great and really kind, you can always feel comfortable talking to them."
However, the strangest thing about the club is the president: a sophomore. 
Usually, presidents of a club are juniors or seniors, but due to COVID-19 causing a scarcity of members, Solomon was given the opportunity to lead Interact with the help of her officers.
"I was really shocked because I was only in the club for one year," Solomon said.
Working towards students' needs, making sure everyone is involved, and nobody feels left out are a few of the many goals that stand by Interact's mission.
"We're different because we focus more on community and school service," Solomon said. "A couple of weeks ago, we made Homecoming mums for the special needs students."
To become involved, students first have to join the club and then anyone can take part in volunteering opportunities on SignUp Genius where Interact engages in all sorts of activities such as crafts, community service, fundraisers and more.
"This year, we are planning to support senior citizens and partake in a fundraiser drive for the military," Solomon said. 
Lynn Choi, a member of Interact, heard about the club from Solomon and signed up.
"I joined Interact because I wanted to get out of my comfort zone and meet new people," Choi said. "I'm also looking forward to helping out the school and hopefully, help people in need."
As the president, Solomon leads the meetings, comes up with future plans, and hosts officer meetings with the help of Mrs. Lucia Jones, the sponsor of the club. Despite the role sounding nice, there are still some misconceptions that linger. 
"Some people tend to join just to get a cord without wanting to help or volunteer," Solomon said, "plus when I tell others that I'm a sophomore and the president, they get shocked."
As Solomon describes it, leadership, kindness and public speaking are a must when it comes to her responsibilities. 
"If I can still be the president for my junior year as well, then I will because I really like how the club flows," Solomon said. "It's not just about being the president and a leader, I'm proud to be in such an amazing club."
Leave a Comment