Journalism students win multiple State awards
Double Tops in Texas honors
The newspaper and yearbook staffs won a combined total of 35 awards from UIL's Interscholastic League Press Conference, an additional 18 more awards over the number received last year.
Journalism students submitted entries in photography, graphic design and writing from three publications: the online newspaper, print magazine, The Raid, and from last year's 2020 Peak yearbook.
Judged against other schools in the 5A division, the students won seven first place medals, three second place medals, five third place medals and 20 honorable mentions.
Each journalist placing first in their division, goes up against the first place winners in the other divisions throughout the state. The best of those is recognized as "Tops in Texas." The newspaper staff brought home two "Tops in Texas" honors.
"It's basically like all the teams that won state in football battling it out to get one ultimate winner," journalism adviser Casi Thedford said. "Since the school started 14 years ago, we've only won two 'Tops in Texas.' This year we doubled that by winning two more!"
Class of 2020 Newspaper Editor in Chief, Addie Orr's, first place picture of nationally-ranked Destini Jeter jumping a hurdle claimed one of those Tops in Texas honors in the Sports Action Photo contest. This same photo also helped Orr win first place for Front Page Newspaper Design.
The other "Tops in Texas" won this year was by senior Claire McDaniel for Student Artwork/Cartoon. She won first place with her editorial drawing of a teacher wearing many hats symbolizing the additional responsibilities they had to juggle due to synchronous teaching.
"I recruited Claire from the art department," Thedford said. "This was one category we've never had an entry for and now we have the best of the best in the state thanks to Claire!"
Alumni Addie Orr and Lauren Vasquez were the editors in chief of The 2020 yearbook. Orr was also the editor in chief of the online newspaper and magazine. Junior Heath Hadley is currently the editor of newspaper.
See below for all of the medals and honorable mentions won.
First Place
Yearbook Pandemic Story: Mallery Koehler
Newspaper Sports Action Photo: Addie Orr
*Also a Tops in Texas
Newspaper Page One Newspaper Design: Addie Orr
Newspaper News Spread Design: Jazmine Garcia
Newspaper Headline Writing: Andrea Ensign, Braydon Pyles, Jazmine Garcia, Katie Borchetta, Avery Heist
Online Newspaper Headline Writing: Katie Borchetta, Heath Hadley, Hannah Hansen, Ryah Hill
Newspaper Photo Story: Kristen Jiang
Newspaper Student Artwork/Cartoon: Claire McDaniel
*Also a Tops in Texas
Second Place
Newspaper Entertainment Photo: Addie Orr
Online Newspaper Entertainment Review: Addie Orr
Third Place
Online Newspaper Entertainment Feature: Heath Hadley
Online Newspaper Personal Opinion Column: Anne Stone
Online Newspaper In Depth News Feature: Staff
Online Newspaper Pandemic Coverage: Hannah Hansen
Honorable Mention:
Yearbook Index Spread: Staff
Yearbook Clubs/Organization Spread: Jessica Sadberry
Yearbook Clubs/Organization Spread: TJ Garvin
Yearbook Blended Coverage Spread: Ryah Hill
Yearbook Blended Coverage Spread: Kennedi DeLany
Yearbook Academic Photo: Tori Thedford
Yearbook Clubs/Organization Photo: Addie Orr
Yearbook Portrait: Addie Orr
Yearbook Pandemic Story: Shelby Perry
Yearbook Student Life Photo: Addie Orr
Newspaper Entertainment Review: Braydon Pyles
Online Newspaper Entertainment Feature: Heath Hadley
Online Newspaper Photo Slideshow: Abrianna Gilkey, Avery Heist, Shelby Perry, Hannah Hansen
Online Newspaper Editorial Writing Anne Stone
Online Newspaper Entertainment Photo: Avery Heist
Online Newspaper Student Artwork/Cartoon: Ella Schulting
Online Newspaper General News Photo: Abrianna Gilkey
Online Newspaper Portrait: Piper Deneault
Online Newspaper News Story Pandemic Coverage: Katie Borchetta
Online Newspaper Student Life Photo Pandemic Coverage: Jessica Sadberry
Adviser's Challenge: Subjective Writing: Mrs. Casi Thedford
About the Writer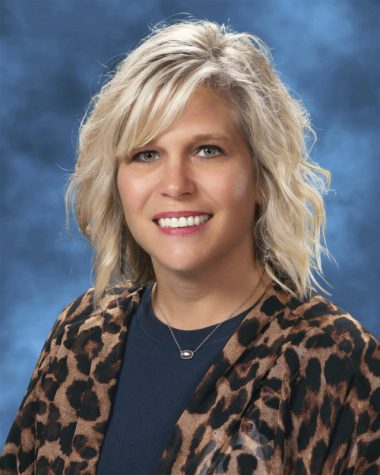 Casi Thedford, Adviser
Heads and tales
I teach my students all the workings of running news publications. This website allows us to showcase all the different journalistic styles...