Yearbook receives highest ILPC ranking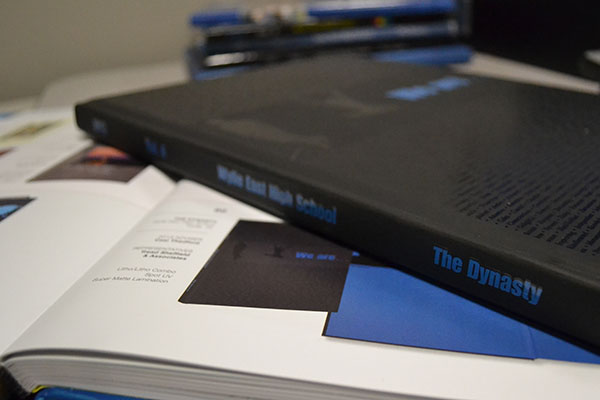 Right off the heals off making Jostens coveted Look Book, the yearbook, The Dynasty, has received another honor. The volume VI edition of the yearbook earned the highest honor of Distinguished Merit from the Interscholastic League Press Conference for the second year in a row.
"Each spring we receive our critique and ranking," Yearbook Adviser Casi Thedford said. "Receiving Distinguished Merit while wrapping up this year's book certainly brings confidence to my staff at this hectic time of year."
Each year, schools across the state submit their yearbooks for critiquing and rating. Industry professionals review yearbooks and judge them on writing, photography, design, theme development and coverage. The Dynasty earned the highest rating in 10 out of 13 categories. The evaluator also recommended the yearbook for the "Star" competition.
"That means your book goes to a second round of judges with a panel," Jeanne Acton, UIL academic director of journalism said. "Not all books nominated will receive a Star, but it is a huge honor just to be nominated. We had about 50 books nominated this year. Usually about 30 books receive a Star (Gold, Silver or Bronze) each year."
Here are some of the judge's remarks on the critique:
"You have an outstanding yearbook. I enjoyed reading and critiquing it. Keep doing what you are doing."
"Excellent captions"
"You have outstanding copy everywhere in your book"
"Good job with headlines everywhere"
Out of the six yearbooks produced at Wylie East, the program has earned the top honor of Distinguished Merit four times.
"This is a confirmation that all those hours put into creating this beautiful publication truly pay off," Thedford said.