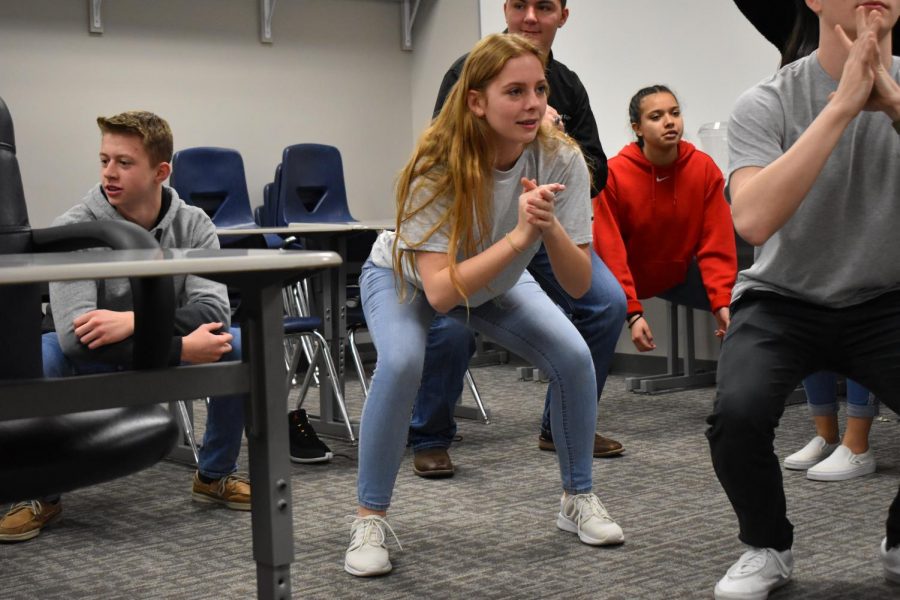 photo credit Jessica Sadberry
Long story short, she's Liberty Henry
She loves Snickers. The last Netflix show she binged was Dynasty. She knows every word to the song "Follow Your Arrow." She loves JROTC armed team practice after school. Long story short, she's Liberty Henry.
Tell me about what you did with the Garland Police Department.
From 9-6 my family and I fed the Garland police officers on Christmas morning. We also interacted and tried to make their day better.
Do you want to become a police officer?
After my career in the Air Force, I do want to be a police officer.
What inspired you to get into the law enforcement class?
I've always wanted to help my community, but I didn't know how. So, when I came in for Howdy Night and I saw all the benefits of law enforcement, I took my chance.
What is one of your strengths in the class?
I am very passionate about the class ,so almost every topic makes me want to learn more.
What is a big misconception about the law enforcement class?
That it is a free class. To be a good student in law enforcement, you need to listen and you need to study!!
How do you balance your busy schedule with school and JROTC?
JROTC has a program called KittyHawk Air Society (KHAS) where students teach and learn from other students. So everyday during lunch, students go into the classroom and they can ask KHAS members (like myself) for help on any of their work.
What is your ultimate high school goal?
To walk down the stage a better person mentally than I was when I walked in.
What is your dream school to get in?
A&M ( their ROTC program is top tier for Texas )
What is a pet peeve of yours?
People who distract me while I'm trying to focus.
In a Dash–
Cat or dog person: CAT
Hardest class: Geometry
Favorite place to go: Taco Bell
Celebrity crush: Ross Lynch
Anything you would like to add or say for people to know about you? I am the NCO ( non Commissioning Officer) of armed team (we spin rifles)
What is next for you?: College ROTC