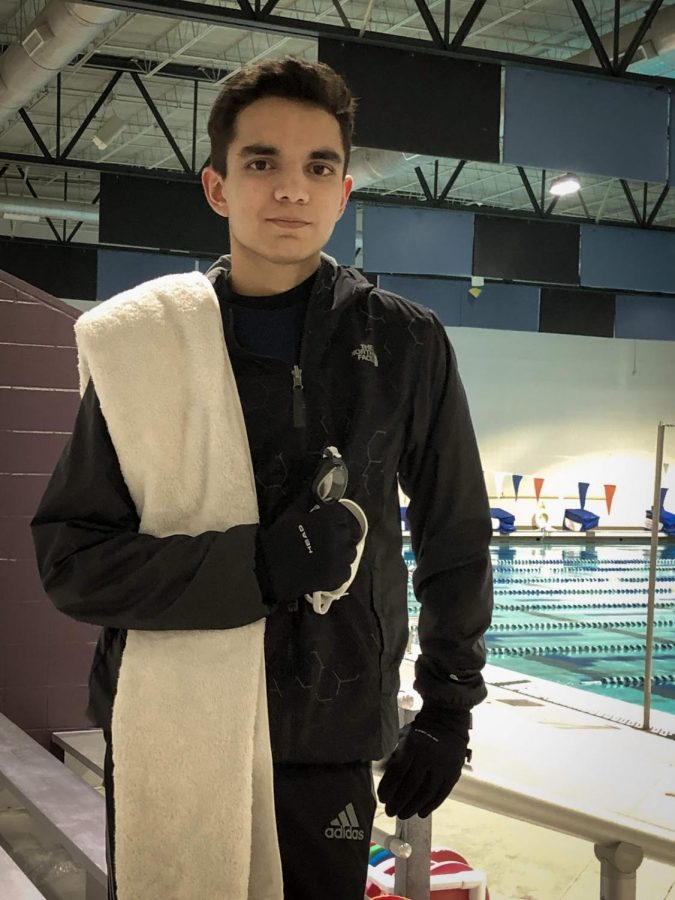 photo credit: courtesy photo
Long story short, he's Adrian Diaz.
Long story short, he's Adrian Diaz.
He has given a sandwich to a classmate for more than three months. He likes to play soccer. He can't live without swimming. He likes Cheeseburgers Gordon Ramsey style. Long story short, he's Adrian Diaz.
Why did you decide to give her a sandwich every day?
I noticed she was always going by the day without eating and I offered her a sandwich and she accepted it with hesitation (since most sandwiches are pretty bad) but she really enjoyed it, and ever since it has become a norm for me to bring her a sandwich.
When did you meet her?
I met her in October of last year, we have two classes together, but we never talked. We got to know each other on the day I first offered her a sandwich because she said that she didn't eat lunch so I gave it to her. I was going through a really tough situation back then and she noticed that, so she asked me what was wrong and she persisted in trying to ask me if I was okay. I told her my situation and she helped me get out of it and has supported me since, whether by cheering me up, making me laugh, or giving me well-needed advice. It's crazy how something as simple as that got me one of the best friends I've ever had.
What influenced you to be such a kind person?
I grew up with parents who proved to me that even in any situation, an act of kindness can help bring out the best in others. I see good in everyone, even if they make mistakes.
Do you play any sports?
Yes, I play soccer and I swim outside of school. I especially love to swim.
What is your favorite class and why?
Journalism, because everyone in that class has an incredibly unique personality and everyone has stories to tell of their experiences or drama occurring. Me and a friend even called it "emotional support class" at one point.
In a dash–
Favorite song: Without you by Avicii (Feat Sandro Cavazza)
Favorite Marvel superhero: Captain America
Favorite movie: Skyfall 007