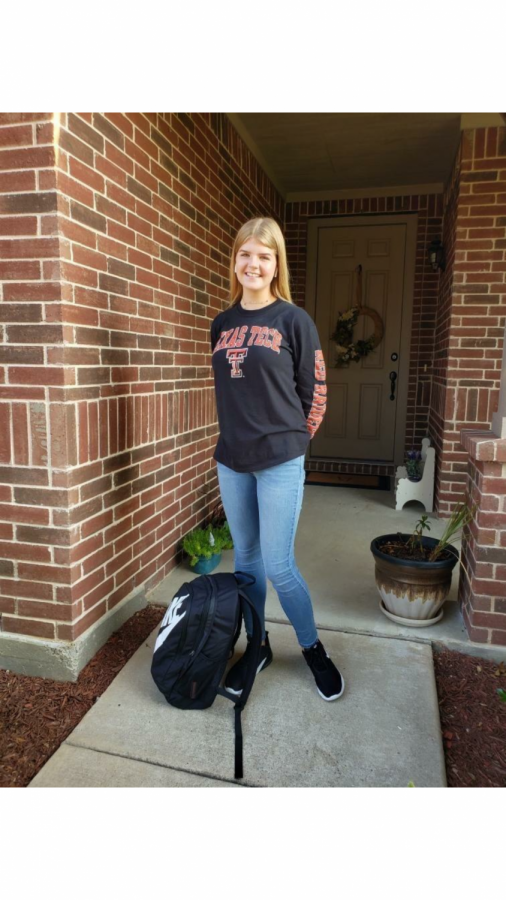 photo credit: Courtesy Photo
Long story short, she's Bailey Moody
She used to go to the zoo religiously when she was a kid. She loves math. She hates when people state the obvious. She couldn't live without hamsters. Long story short, she's Bailey Moody.
What does color guard mean to you?
It is a place where I feel accepted and welcome. We are a big family, and I've never had a team that supports me so much.
When did you decide that you wanted to be a part of color guard and why?
My mom was in color guard when she was a teenager and I've always loved to dance.
What does the experience of going to state mean to you?
While I'm very excited to be celebrated for our hard work, I was proud that the seniors got a chance to make state in their last year.
What's next for you and color guard?
We have our competition season or winter guard coming up, and both JV and varsity have moved up a level, so I hope to see us thrive in our new levels.
In a dash–
Favorite part of MASSive: MASSquerade
Morning or afternoon practice: Morning
Walk up song: Tia Tamera by Doja Cat ft. Rico Nasty
Guilty pleasure song: Calling All The Monsters by China McClain
Favorite artist: Girl in Red
Social Media: @bxileyrenee