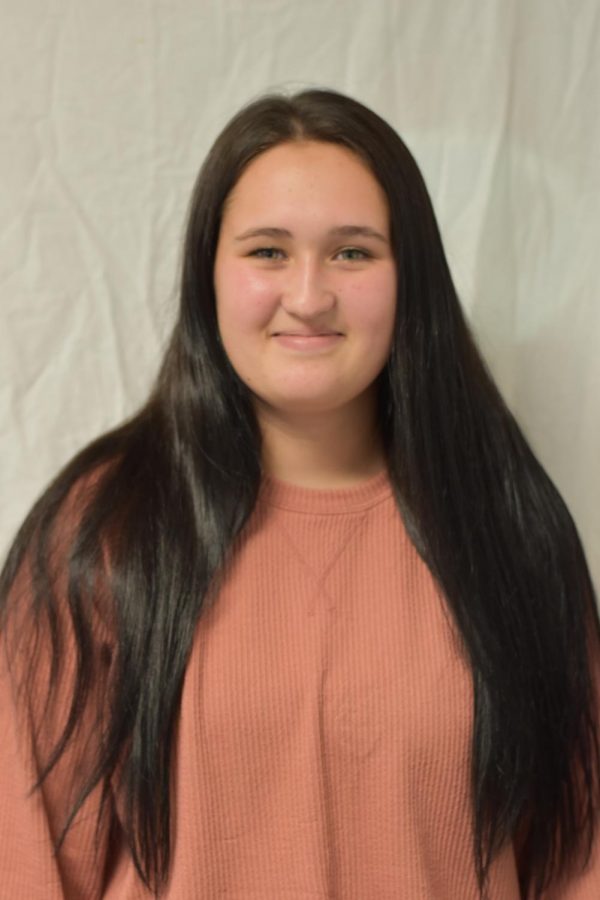 Hello :) I'm Avery Platt. I'm a senior. I don't enjoy talking about myself or talking in general, but I will try my best.
I am not a social butterfly or an athlete. I am also not super duper smart or extremely outgoing. I don't like pickles or Chinese food. I hate animals no matter how cute they are. I can't speak any foreign languages and I don't have the ability to sing the alphabet backwards.
I do however have the ability to read music and touch my tongue to my nose. I enjoy reading, writing and taking photographs. I am the last person to hear about a new trend. I LOVE Mexican food and listening to music while driving. I can read a novel in two days or less depending on the subject.
I plan on going to Collin College after high school and then transfer to a university. I am not 100% on what university I want to go to or what career I want to pursue.
Enjoy.
Avery Platt, Staff Reporter
Apr 17, 2020

Long story short, he's Jason Pierce

(Story)

Dec 16, 2019

Crazy Choir Christmas

(Story)

Dec 05, 2019

2019-2020 News Photos

(Media)

Dec 05, 2019

Alumni update: Where are they now?

(Story)

Nov 06, 2019

Blue out for POTE

(Story)

Oct 29, 2019

Lights, Camera, Decorate!

(Story/Media)

Oct 23, 2019

Raiders Returning Part Three

(Story/Media)

Oct 18, 2019

Raiders Returning Part Two

(Story/Media)

Oct 09, 2019

Raiders Returning

(Story/Media)

Sep 20, 2019

Student Council seeks entries for homecoming parade

(Story)

Sep 16, 2019

Student Spotlight:

(Story/Media)

Sep 13, 2019