Student trains to be a professional clown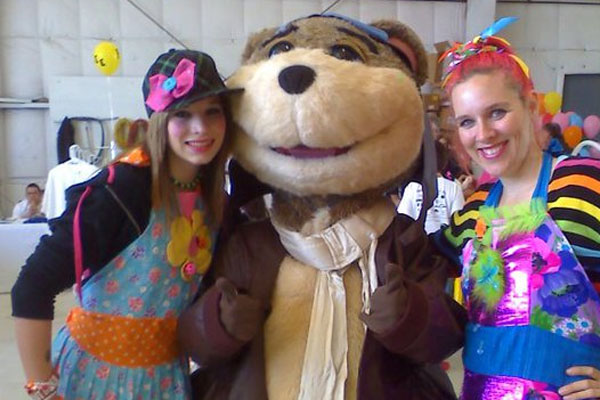 Hang on for a minute...we're trying to find some more stories you might like.
Growing up children start to wander what they will become when they are older. There is the president of the United States phase, the doctor phase, the singer phase, and the clown phase. Not many of those kids fulfill their dreams, but freshman Crimson Moerbe has it in her blood to become a clown.
This 14-year-old has known she was going to become a clown since she was very small, in fact, that's her destiny since before she was born. Her mother, Michelle, grew up knowing the same thing.
"I've known I was going to be a clown since my mom told me I was going to be a clown," Moerbe said.
Crimson's job as a started a long time ago. Her grandmother started clowning around in the business and then passed the family company to her daughter, Crimson's mom, who is Bubbles the clown. Bubbles then passed on the red nose and colorful outfits to her daughter, Crimson.
Crimson doesn't clown around while training for her job. She helps her mom perform shows as Sweet Pea the clown.
"I have to learn how to make balloon animals, paint faces, do magic and not get fed up with the kids," Moerbe said.
On average Bubbles and Sweet Pea perform for $175 for the first hour and $150 for every additional hour.
 Crimson wishes to open a salon on her street and work there with some of her friends.
 Crimson plans to trade the exaggerated face paint to glamorous makeup and stylish haircuts.
"It's pretty good pay. But I want to go to cosmetology school and open up a hair salon with two of my friends."