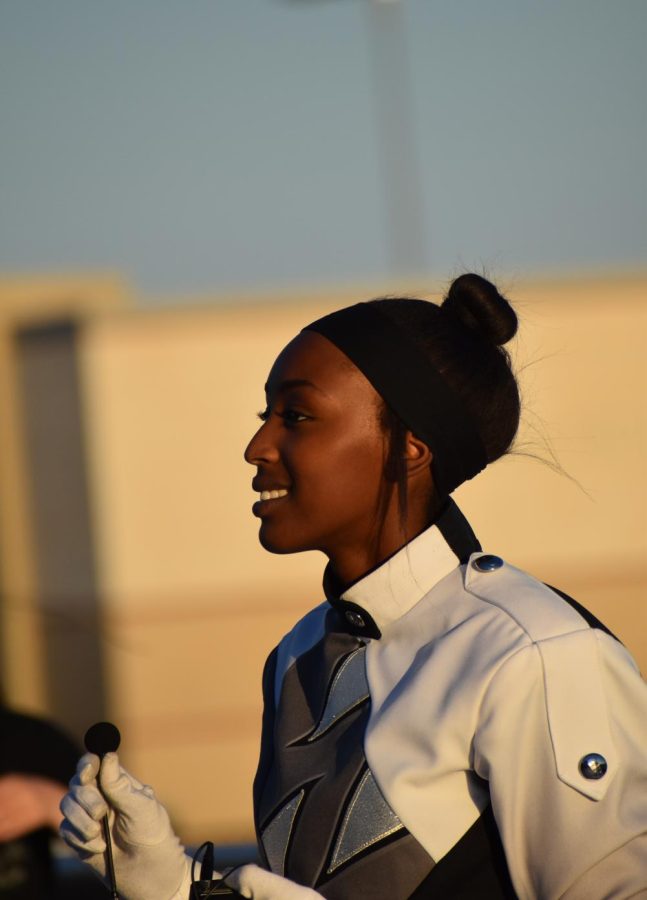 photo credit: John Olajimi
Sensational Senior
She was awarded Jimmy John's student of the month. She's a senior drum major for the Pride of the East band and is the principal flute player in the Wind Ensemble band. She loves Sour Patch Kids Watermelon and Criminal Minds. Long story short, she's Celine Abuga.
How do you feel about being awarded Jimmy John's student of the month?
This award did come as a complete surprise to me in all honesty. I feel overjoyed to receive an award such as Jimmy John's student of the month.
What are the pros and cons of being a drum major?
Getting to meet the people I have through being a drum major has just made the experience better and better throughout the year. Being able to be there for people any way I can just makes the experience that much better. Although the position can become stressful at times, it still is a wonderful experience that's helped grow me tremendously.
What have been the best parts of your senior year?
The best parts of my year have been to do everything one last time after COVID hit. Because of the pandemic, there'd been so much I hadn't done since the pandemic hurt. Missing so many things I loved about school was hard, but being able to have it all back has been amazing.
What are your plans for after high school?
I plan on studying Psychology at Texas State University in San Marcos. 
If you could leave students with a piece of advice, what would it be?
Even though it may sound extremely cliché, stay true to yourself. You've probably heard it before millions of times, but once your years at high school are up, you'd maybe even thank yourself by the end of it.
In a dash– 
Your aesthetic: Minimalistic
Party person or couch potato: Party person
Favorite villain of all time: Definitely Loki
Celebrity crush: Matthew Gray Gubler
If you could spend a day with any superhero, who would it be: I would be honored to spend my day with Black Widow.