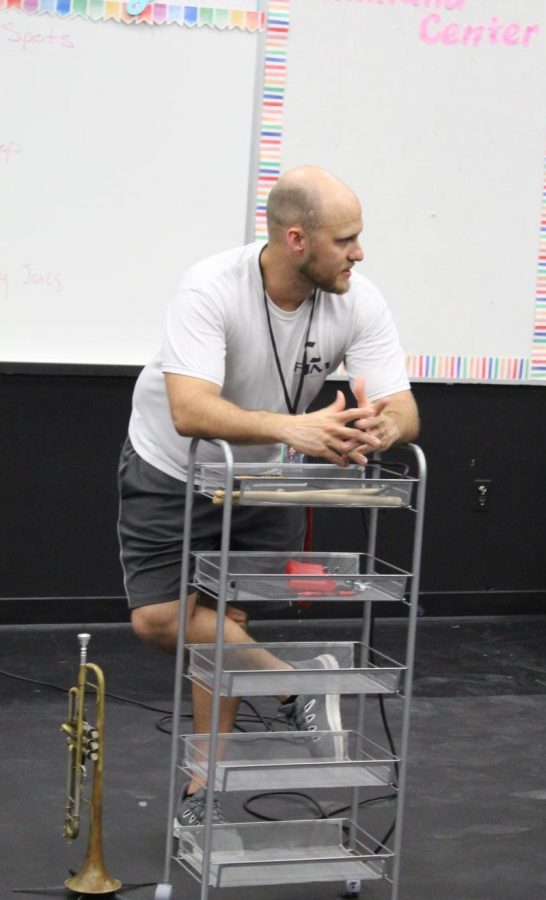 photo credit: Braden Nardiello
On that note: Mr. Matt Edwards
Mr. Matt Edwards joins the band program as the third director. He is new to East, and teaching high school, this year.
What school district did you come from? 
Plano ISD
How long have you been teaching?
I'm starting year eight.
What has been the most exciting thing you've experienced so far this year?
Watching the Pride of the East perform at halftime!
What inspired you to teach?
My high school band directors Mr. Burke and Mr. Waldon, my middle school band director Mrs. Hernandez, my private lessons teacher Mr. Hernandez, and my elementary music teacher Mrs. Powell. 
What is your goal by the end of the year?
By the end of the year, I want each of my students to know just how much I care about them and their personal success. I am aiming for each of my students to feel prepared for the next chapter in their life no matter what that next step may be for them. My hope is that they take the life skills they have learned in the Wylie East band program and apply them to better the "next chapter" of their life. 
QOTD: What is your go-to karaoke song?
I'm not gonna lie… I can throw down on pretty much any Disney song!