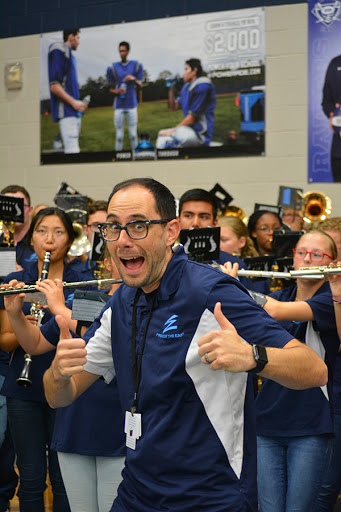 photo credit: Casi Thedford
Mr. Adam Bassett
What school district did you come from?
I taught in Edmond, Oklahoma in the past

How long have you been teaching?

This is my ninth year teaching.

What was the most exciting thing you've experienced so far this year?

The first competition the Pride of the East participated in Midland's BOA.

Who inspired you to teach?

My sixth grade band teacher Mr. White inspired me to go into teaching.

What is your goal to reach by the end of the year?

I want to make sure to increase the amount of practice the band receives.

Question of the week: Would you rather relive the same day for 365 days or lose a year of your life?
I would rather lose a year. Reliving the same day is BORING.