The Geleila Project
Interact club supports former student's organization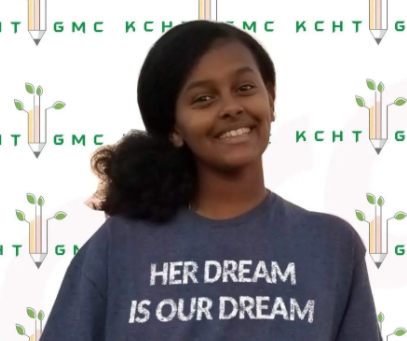 Every student has an impact on their school, even when others don't see it. A passionate philanthropist, Geleila Mekonnen exemplified the act of leaving a hidden legacy before she passed in 2020; however, her legacy stretched miles beyond the school campus. 
Led by club sponsor Ms. Lucia Jones, Interact club is spreading awareness about Mekonnen's organization, Kids Can Help Too: Geleila Mekonnen's Chapter, to aid in the provision of underprivileged kids in Ethiopia. 
"As an international organization, we feel it is important we take part in supporting groups internationally," Ms. Jones said. 
"
Keeping Geleila's dream alive was a way of keeping her alive."
— Mr. Mekonnen, Geleila's father
Sophomore Geleila Mekonnen was recognized for her love for choir, people, and her parents' home country, Ethiopia. Choir director Mrs. Ashley Dame remembers Mekonnen for her spirit and loving nature. 
"She constantly had a smile on her face and was very open and lovely to everyone she ever met," Mrs. Dame said.
After a visit to Ethiopia with her family, Mekonnen witnessed Ethiopian children living in poor conditions with little access to quality education and daily essentials. When Mekonnen was 14, she was diagnosed with Clear Cell Sarcoma, a rare form of cancer; when given the opportunity through the Make a Wish Foundation, Mekonnen asked for money to start an organization to help children in Ethiopia. 
"There are children who have to walk to school without shoes every day," Mrs. Jones said. "Children should have these basic necessities."
After she passed, Mekonnen's father undertook her vision of creating the corporation. Today, Kids Can Help Too is raising money to provide children with school supplies and other basic needs. 
"Keeping Geleila's dream alive was a way of keeping her alive," Mr. Mekonnen said. 
The Interact club strives to bring awareness about the foundation to the school. Public Relations Officer Andrea Ensign believes in the importance of school organizations and the student body participating in the long-overdue project. 
"When I first heard about Geleila's charity, I was shocked that neither people nor organizations at our school were talking about it," Ensign said. "She was a student at our school that left such an incredible legacy, and I find it frustrating that not many students or staff at East know about it."
Orchestrated by President Elshadai Solomon, Interact plans to organize school assemblies, run booths, and print flyers to inform students about the foundation and the different ways to support it. 
"In order to spread the message, we want to have as many people contribute to this program as possible," Solomon said.
To learn more about Kids Can Help Too: Geleila Mekonnen's Chapter, visit their website, www.kchtgmc.org. Students can also find Ms. Jones in room 962 for more information on ways to get involved. 
"I feel pretty proud of our club members and what we're doing because we are standing for not only Mekonnen's dream, but for people in need," Solomon said.
Leave a Comment
About the Contributor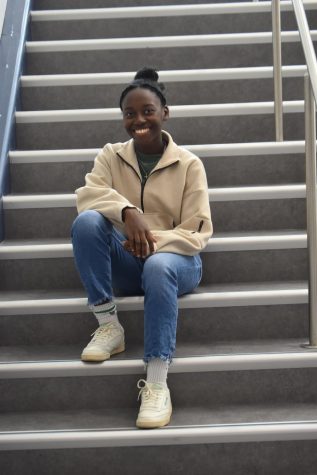 Gloria Olajimi, Copy Editor
Hi there! Yeah, you!

My name is Gloria Olajimi, and this is my sad attempt at a cute profile bio! I'm a junior starting my second year on staff and...