Schools everywhere quarantine students
One of the main concerns, if not the largest concern about COVID-19 coronavirus, is its capacity to spread while remaining undetected. To counteract this aspect of the virus, the school has implemented quarantining whenever someone has come in close contact with another student who tested positive for the virus. Most of the time, via contact tracing and seating charts.
In quarantine, the affected student is required to learn from home for a 10-14 day period. This is done using a mixture of Zoom in some classes, but mostly the program "Google Meets."
Junior Trey Cloud was quarantined twice in his venture back to school during the infection's spread. 
"I find it harder to follow along in my classes [while learning online]. That's the worst part of it," Cloud said. 
Quarantining has a visible effect on student's performance in classes, namely, an inability to focus.
"
It's comfortable, sure, but not easy to focus at all."
— Trey Cloud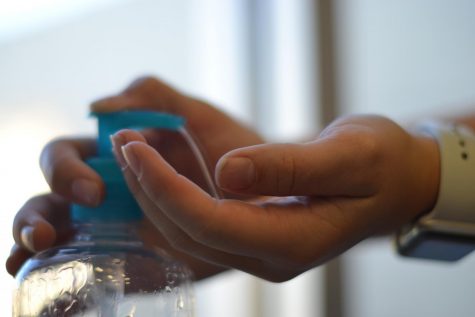 "It's comfortable, sure, but not easy to focus at all," Cloud said.
"I think it should be as long as it needs to be for us to be sure the virus doesn't have a chance of spreading itself," Cloud said.
"Health experts recommend that self-quarantine lasts 14 days. Two weeks provides enough time for them to know whether or not they will become ill and be contagious to other people," said Lisa Maragakis, M.D., M.P.H., senior director of infection prevention at Johns Hopkins
Medical authorities all agree that whilst it is tedious, it is necessary to prevent the spread and control the virus.
"Yes, I do think quarantine does stop the spread because if people don't get quarantined even if it's from contact tracing, it could spread faster," said freshman Kaleb Riley.
According to math teacher Patti Newton, nearly 14 teachers were quarantined all at once. The spread of the virus is rampant, so even faculty isn't spared from being sent home.
"The reason I stayed home an extra day today was [because] I didn't want to chance going back for one day and get quarantined all over again," Riley said.