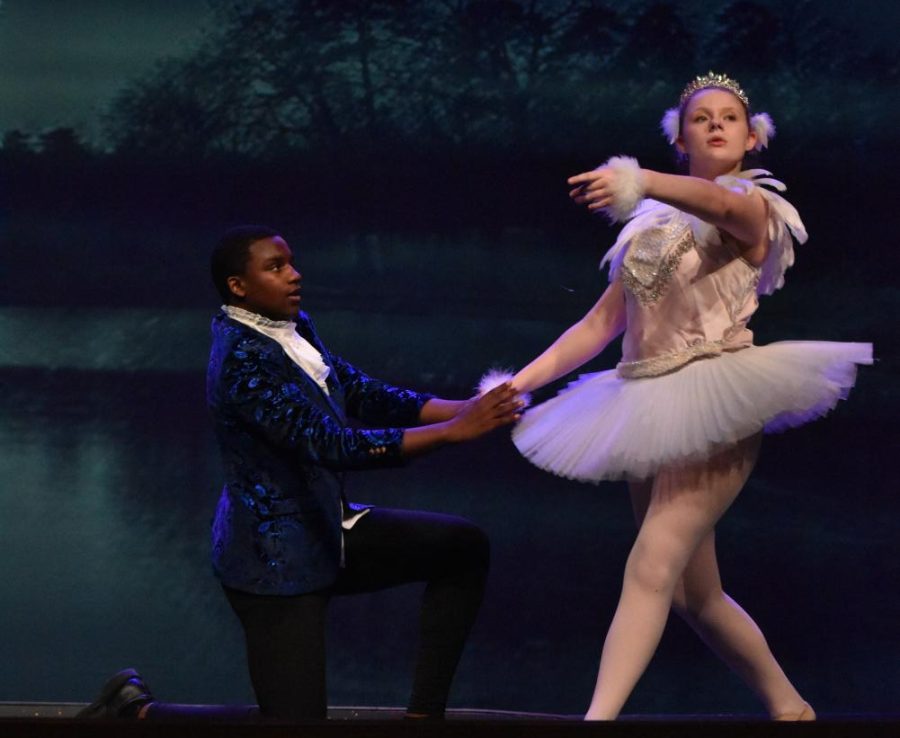 photo credit: Kayla Robertson
Swan Princess
She was nominated for Outstanding Featured Performer by Broadway Dallas. She started dancing when she was five. She loves performing, painting, and reorganizing her room. Long story short, she's Camille Benton.
What role(s) did you play in Anastasia?
I played Odette, the swan in the Swan Lake, key dancer, Ensemble, and choreographer. 
What made you want to play Odette?
I wanted to be Odette because of the new learning opportunities it would give me. I already have dance experience, but learning how to work with my ballet partner, Alijah Bass, was something I have never experienced before. 
What were the pros and cons of performing this role?
The pros to performing would be having a chance to use my dancing abilities for theatre, getting a chance to portray many different characters, and getting to perform on the stage. The cons were learning how to portray a swan; it was a challenge, but a good learning opportunity. Also, the swan costume was difficult to learn how to move in. 
Why did you join the theatre?
I joined theatre because of my love for the stage. I have always been in love with dancing on stage and to be able to act, sing, and dance makes it even better. 
Do you plan to pursue a career in performing arts?
Yes, I plan to pursue three performing arts: dance, theatre, and choir. 
If you could only dance one style of dance for the rest of your life, what would it be? 
I would choose musical theatre. Technically, musical theatre might be cheating a little bit because it has all of the dance forms involved, but in musical theatre, you are able to become someone else and tell a story.
In a dash–
Favorite movie? I love the Divergent series.
Weirdest food combo you like? Goldfish and Froot Loops 
Hype song? Bang! by AJR 
Irrational Fear? I fear that someone is hiding in my shower.
Favorite ice cream flavor? Either birthday cake or cotton candy