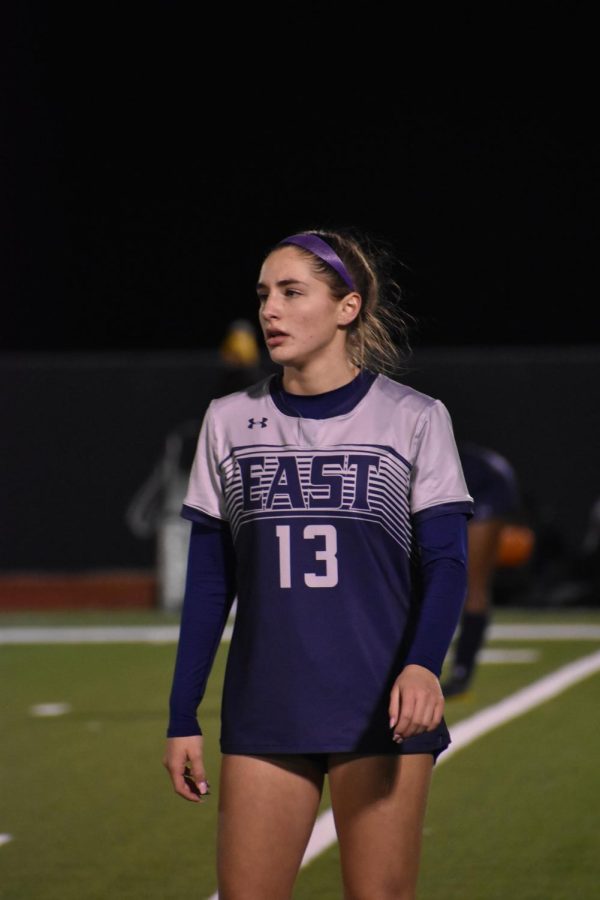 photo credit: r
Soccer Star
She loves diet Dr. Pepper, her favorite Disney movie is Hercules, she loves listening to Tyler the creator, has two pets, and is on varsity soccer. Long story short, she's Raegan Hollis.
How long have you been playing soccer?
I have been playing soccer for 11 years.

What are the pros and cons of playing soccer?
The best thing about playing soccer is the friendships you make along the way and the worst is getting injured and not being able to play.
What is something people might not know about you?
Something people might not know about me is I didn't like soccer at first. I wanted to be a gymnast but quickly realized I liked soccer way more!
How does it feel being on varsity?
Being on varsity feels like an accomplishment, but I'm just glad to be a part of the team and be on the field with great players.
What goals do you have this year?
To help my team make it to the playoffs and not sprain my ankles!
In a dash–
Favorite soda: Diet Dr.Pepper
Last item you bought: Gummy worms
Raider Nutrition drink order: Blue Breeze
Biggest fear: Roller coasters