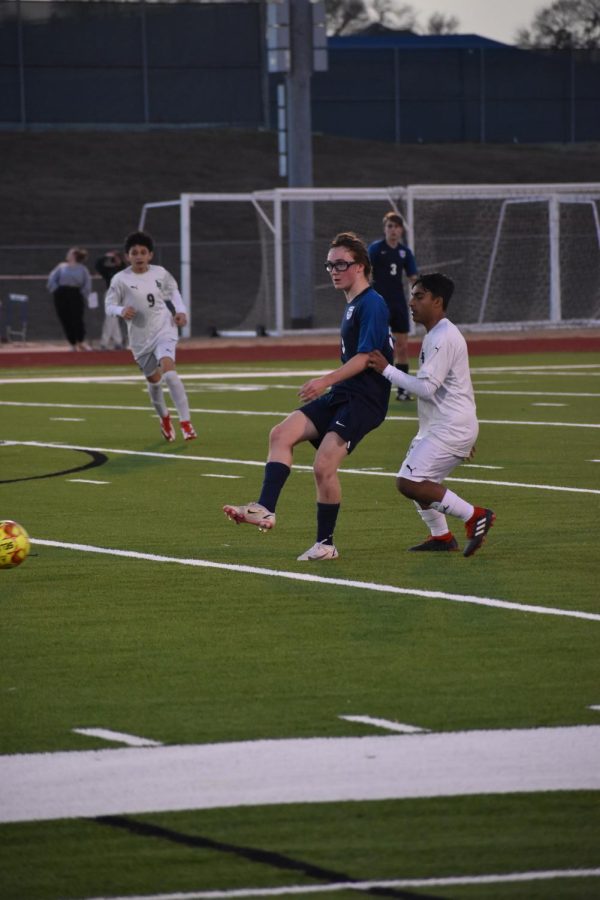 photo credit: Cali Scott
Best in field
He's the JV soccer captain, his favorite show is Money Heist and his favorite school subject is history. Long story short, he's Maguire Morton. 
What do you enjoy most about soccer? 
Soccer has been a part of my life since I was very young, and I enjoy every minute I play. 
What are your goals for this season?
My goals for this season are to become a better leader, and to lead the team to an undefeated season. 
How long have you played soccer? 
I've played soccer all my life. I started playing select around the age of 8. 
Do you play soccer outside of school? If so where? 
Yes. I play at Solar soccer club. 
What made you decide to play soccer? 
Definitely my sister. I grew up watching and traveling around to USto watch her play soccer. 
Do you plan to continue playing soccer after highschool? 
I haven't decided yet, but its leaning towards yes. 
In a dash–
Tiktok or snapchat: Snapchat
Chick Fil A order: chicken sandwich with a sweet tea
Dream job: Dentist or soccer player
Dream place to live: Sweden
Favorite school subject: History