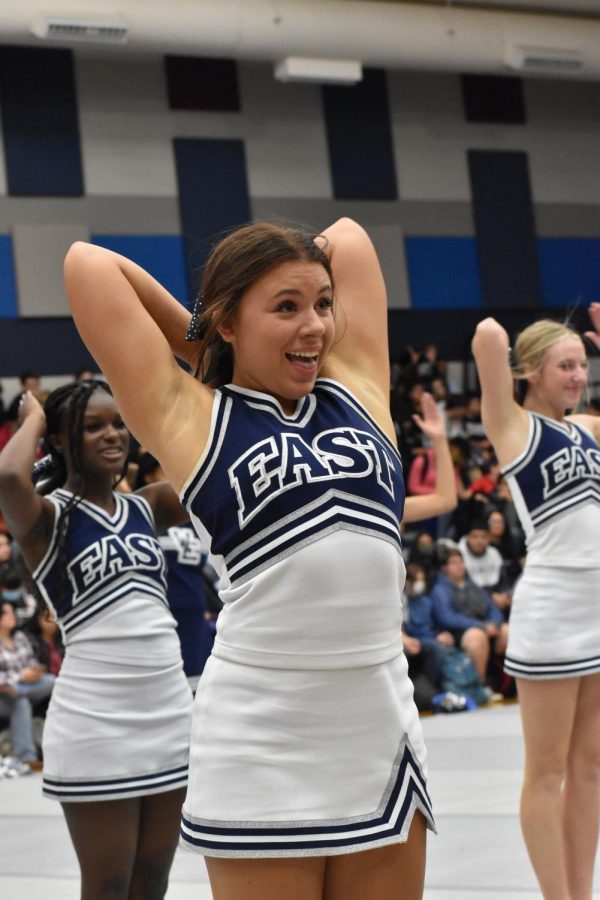 The Cheerful Captain
She loves Grey's Anatomy, is scared of sharks, and likes to play with her dogs. She likes baseball more than football, and she is captain of the cheer team. Long story short, she's Campbell Andrews. 
When did you start cheering? 
I have been cheering my whole life!
What is your favorite part about cheer?
My favorite part about cheer is all the experiences and friendships you make. 
Is it stressful being captain? 
Sometimes being captain can be very stressful, but having Ashtyn makes it a lot easier. 
What is your favorite thing to do in your free time? 
I love to play with my dogs in my free time. 
Where do you plan on going to college? 
I plan on going to Texas Tech University. 
In a dash–
Favorite social media: Tiktok
Baseball or football: Baseball
Biggest Fear: Sharks
Best show on Netflix: Grey's Anatomy
Apple or android: Apple
Favorite song: Cherry by Harry Styles
Winter or summer: Summer