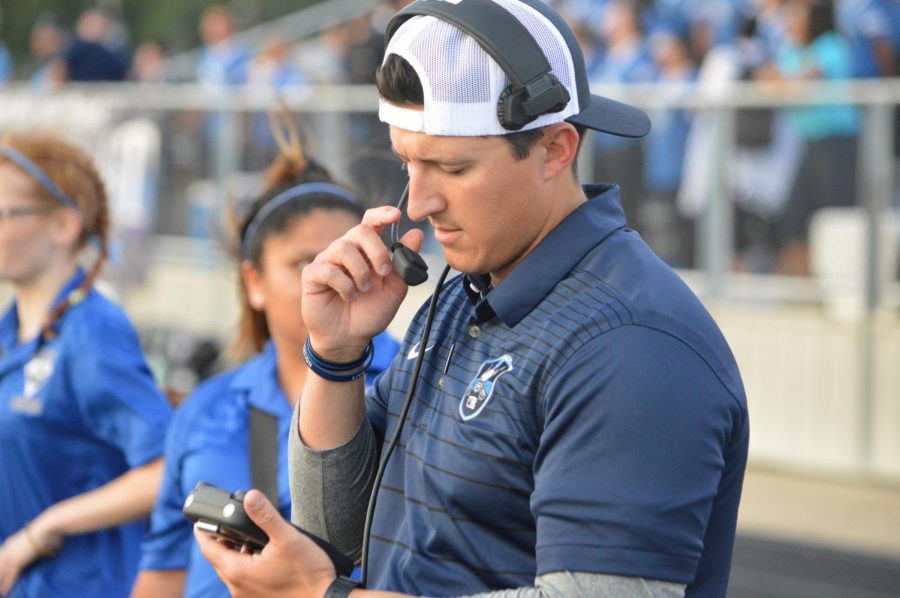 photo credit: Sammy Harris
Game stopper: Coach Garrett Horvath
Making his way to the field from Denton High School, Coach Garrett Horvath joined the coaching staff this year. Get the low down on this new addition to the campus.
How long have you been teaching?
Four years
What school district did you come from?
Denton ISD (Denton HS)
What was the most exciting thing you've experienced so far this year?
The birth of my daughter
Who inspired you to teach?
One of my grad school professors (Dr. Rainwater)
What is your goal by the end of the year?
To Level Up!
Question of the week: If you could be one Power Ranger, which one would you be?
Red? I guess…