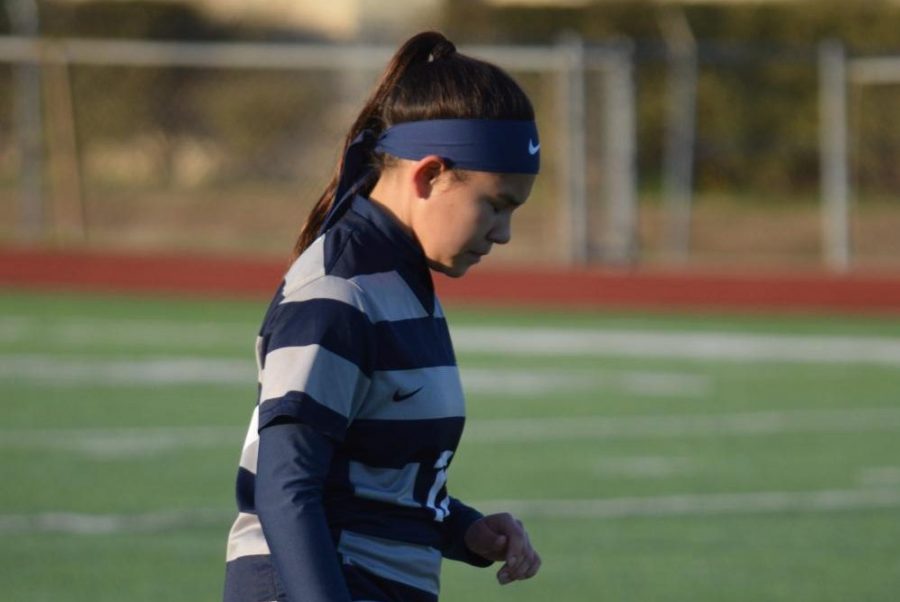 photo credit: Breanna Wooten
Slammed
She loves to listen to music, but doesn't like doing homework. She isn't a morning person. She dances with the Sapphires, plays high school soccer, and competes in club soccer. Long story short, she's sophomore Mikayla Neveloff.
What do you want to do after high school?
I want to travel a lot and eventually go to school to be an occupational therapist. 
Favorite food?
Chicken nuggies
Dream vacation?
To visit italy
Celebrity Crush?
Harry Styles, Sebastian Stan, and Patrick Mahomes
Last TV show you binge watched?
Gilmore Girls
If you were an animal what would you be and why?
A wolf because people say I'm strong and a little intimidating.
In a dash–
Favorite holiday: Halloween definitely
Zodiac sign: Aquarius
Go-to song: Kiwi by Harry Styles
Hobbies: Painting