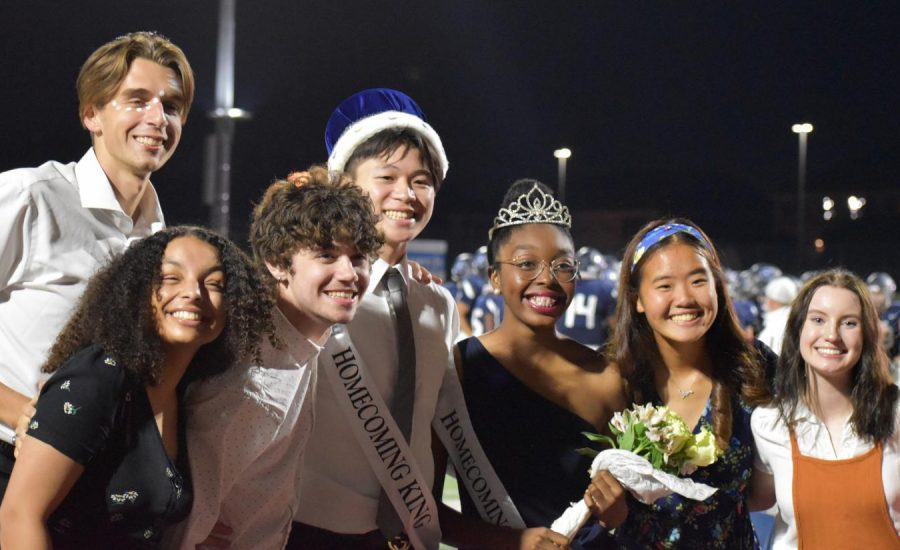 photo credit: Casi
This tennis player loves to help others
She's the vice-president of Student Council. She loves to play tennis. She hates amphibians. Long story short, she's Christina Cho.
Why did you choose to join StuCo and what does it mean to you?
I chose to join StuCo because they were the ones who welcomed me and put in the effort to get to know me. I also have a passion for helping others.
What is one of your biggest strengths in the club?
I believe one of my biggest strengths is having the ability to put myself out there and make others feel comfortable around me no matter the situation. As well as being able to learn how to truly be a student leader for others.
How do you balance your schedule with school and StuCo?
At first it was truly hard to balance all the extracurricular activities I was involved in, but once I learned that I had to make some sacrifices and just stick to what I really loved doing, which was helping others. I also worked on time management.
What is your dream school to get into?
My dream school would have to be UT Austin.
What passions or hobbies do you have outside of school?
I play tennis, volunteer with my church and I love making DIY renovations to my home.
What type of advice would you give to freshmen or new students?
I would say to just be yourself and always be the first one to put yourself out there and get to know everyone around you. Life only gets harder with school and social life, so I would work on finding friends who inspire you and know how to laugh a lot.
What is an activity or club that you wish you would've picked up or joined in high school?
I do wish I could have been in yearbook. I´ve always had an interest in photography and they always seem to have so much fun.
Who or what inspires you?
My inspiration comes from my close friends. They are always there for me and they have the strongest will when it comes to doing something they want to do, which I never could do.
In a dash–
Zodiac Sign: Sagittarius
Favorite Social Media: Twitter
Superpower: Teleportation
Favorite Artist: Frank Ocean
Summer or Winter: Winter
Was the dress black/blue or white/gold? Black and blue