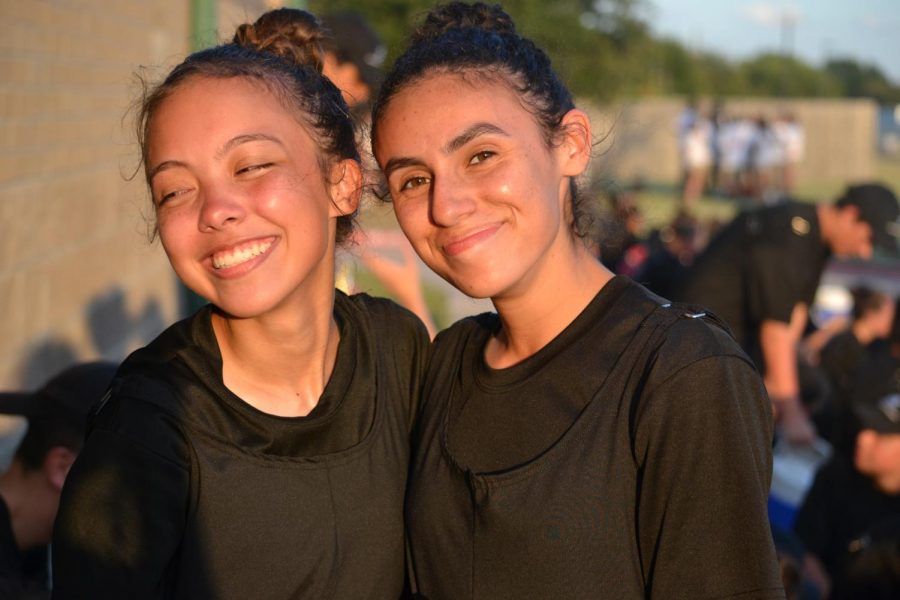 photo credit: Avery Heist
Predecessors made her want to follow in their footsteps
She loves the band Stray Kids. She's in Spanish Honor Society. She wants to travel around the world. Long story short, she's Tailene Morales.
Explain your new priorities that you now have to face as one of the vice presidents of the Pride of the East band.
My main concerns as a vice president are that everyone in the band is receiving important information as well as communicating with leaders. I also work with the directors and the band's visual team to improve the band's movement fundamentals. Although communication and visuals are my priorities, my work as a student leader varies every day in order to support the band as much as I can.
What drove you to want to become a vice president?
I was drawn to the position of vice president because I wanted to be able to support the band with my skills and talents. Many of the previous leaders of the band were very welcoming and inspiring when I first joined the Pride of the East Band, so I knew I wanted to give back the same effort into the band.
Tell me about what it's like to be a vice president.
The vice presidents of the band are jacks of many trades. Because our band is currently doing a split virtual and in-person experience, we make sure section leaders are communicating the ever-changing information. We also try to help other leaders in the band come up with ideas to engage the band members and to make our 2020 marching season the best it can possibly be.
How has this position affected your experience during band?
Being a part of the band leadership team has made my band experience twice as fun. My position allows me to collaborate with the drum majors, fellow presidents and other leaders to "bring the hype" to everything the band does. The work the leadership team has put in outside of rehearsals has brought us closer together which has helped me make deeper bonds with them.
What do you hope to accomplish this year with the new show?
The Pride of the East will be performing a Hamilton pep band show this year which will excite our audiences with the musical's catchy tunes. Because our performances are limited, I hope that this year the band will focus on our marching and playing fundamentals in order to build up our skill level in order to prepare for the following season.
Tell me about how you're planning to handle this year.
This year I want to make sure that each band member makes progress in their marching as well as their playing technique in order to stay a high level performing group. Most importantly, I want to make sure that all members of the band feel included and important whether they are online or in-person. Creating a band family and community is what makes us the Pride of the East.
Advice on how you would come into this school year.
My general advice is to keep a good schedule and list of assignments and activities in order to plan your time. For band students, I suggest planning a time everyday to practice whether that be as soon as they get home or right before they go to bed. This school year will bring tons of new changes, so staying flexible but also finding a routine will help everyday go smoothly.
In a dash–
One food for the rest of your life? Plantains
Iced coffee or hot coffee? Any and all coffee is great
If you didn't play the flute, what would you play? Saxophone
Favorite season? Fall