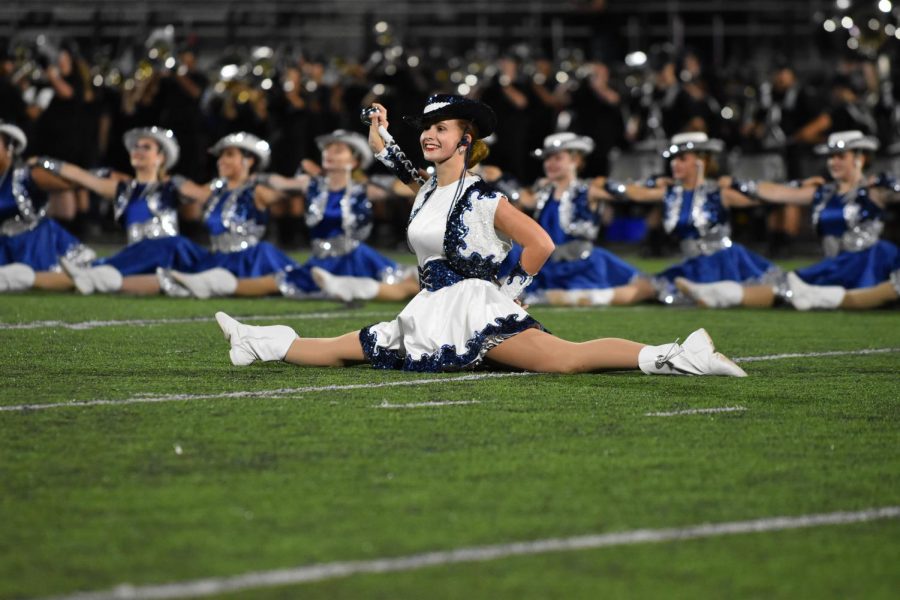 photo credit: Sammy Harris
Shining on the field and on her resume
She's a Sapphire Lieutenant, the new vice president of National Honor Society and an active member of her school's extracurricular activities. She loves being around her friends and enjoys a quality iced coffee. Long story short, she's Samantha Burkart.
What school activities are you involved in?
I am a Sapphire Lieutenant, the vice president of National Honor Society, head of community outreach for PTSA and a member of Student Council and Leo Club.
Why do you choose to partake in so many activities?
I like being involved and in the know about all things in the school; so, I find that by being in so many clubs, I get to have a hand in almost everything.
What do you want your future to look like 10 years from now?
I want to be graduated from college, working on my masters, doing lab work, and hopefully be married.
What are you most passionate about?
Setting goals and a plan and accomplishing them.
What's your biggest inspiration and why?
To see myself succeed the maximum amount and be able to not have any regrets.
What's your biggest fear?
House fires.
If you could eat one meal for the rest of your life, what would it be?
Steak dinner!
Who is a hero in your life?
My mom.
Who is your favorite music artist?
Kanye West.
Do you think you're an introvert or an extrovert?
Extrovert because I prefer being around people and I like talking to friends.
What position do you sleep in?
On my stomach face down.
What's one thing that can instantly make your day better?
A good coffee.
In a dash–
Go to Starbucks order?

Sweet cream cold brew

Celebrity crush?

Chris Hemsworth

Biggest pet peeve?

Loud breathing and chewing

Last show you binged watched?

The Last Dance