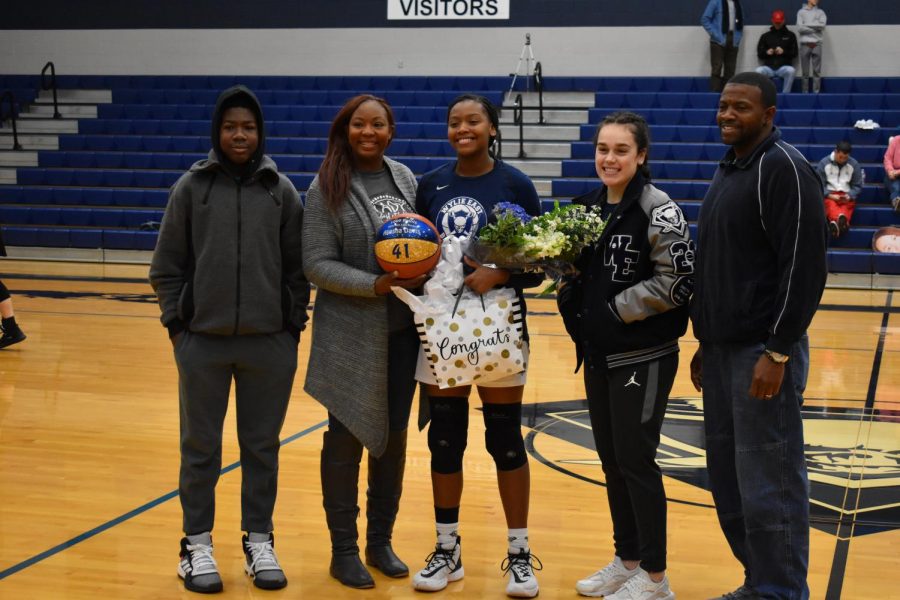 photo credit: Sammy Harris
Long story short, she's Akasha Davis
She played basketball for a majority of her life. Her favorite animal is a giraffe, loves Fettuccine Alfredo, and is obsessed with all things Disney. Long story short, she's Akasha Davis.
When did you start playing basketball?
I started playing basketball in third grade for the Lady Mustangs in PSA.
What has been your favorite memory of your high school career?
My favorite memory was freshman year when the music wasn't working so we all sang the national anthem.
What's your favorite class this year (basketball aside)?
Other than basketball and lunch, my favorite class is Mrs Raymond's English class.
Do you have any traditions before your games?
The only traditions I really do before games are getting focused and making sure my body is okay like checking my injuries.
Where do you see yourself in 10 years?
I would want to see myself in the medical field.
In a dash–
Superpower: teleporting
Favorite food: Cajun Fettuccine Alfredo with garlic bread
Favorite animal: giraffe
Nike or Adidas: Adidas