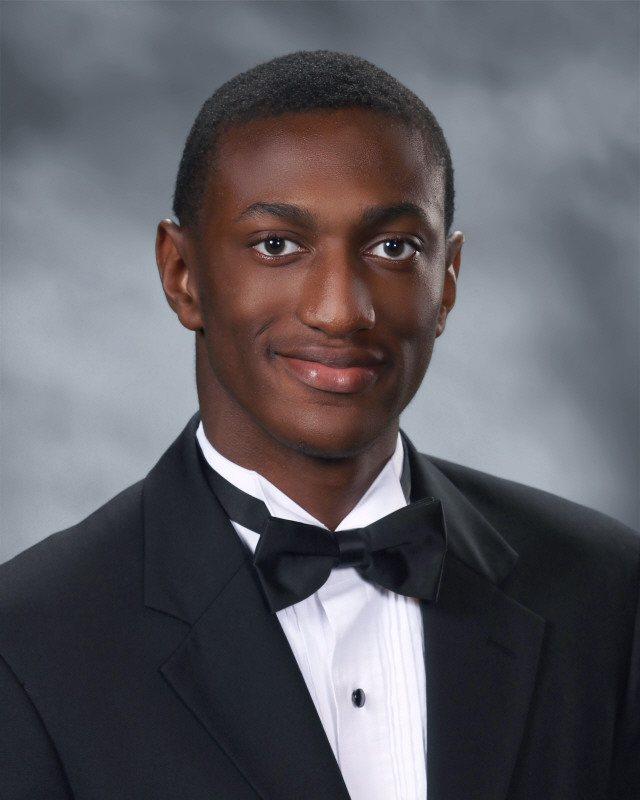 Enoch Olajimi: Class of 2020
Former Raider Enoch Olajimi graduated in 2020 and recently started his third year at the University of Houston as a computer science major. He is beginning his second year as a residential advisor and his first year as Advancement Ambassador; he is a member of YoungLife as well as the National Society of Black Engineers. Next summer, he'll start his internship with CitiBank. He hopes to earn his master's degree in Project Management and to work in front-end development or software engineering. 
What five words best describe you in high school?
Social, involved, witty, busy, and naïve. 
What activities were you involved in?
I was involved in NHS, the Pride of the East band, and the Newspaper, Blue Print.
What is your favorite high school memory?
I took a trip to Seattle my senior year for a band trip. We were there for three days, and there's a crazy story for each day we were there. The people from Washington are really interesting…
How did the pandemic affect your senior year?
My senior year basically ended before Spring Break, So we didn't get a prom or proper graduation ceremony., But because of the time away from being in class, I got to explore my interests and discover things I had a passion for. Which ultimately helped me decide what I wanted to study in college.
Do you stay in contact with friends or teachers from high school?
A few(!) There are some people in life you just never stop being friends with. 
What do you most enjoy about college?
Meeting new people(!) There's a sense of fulfillment when I learn about someone new. Whether that be their background, culture, or even their area of study. Every once in a while, I'll meet some interesting characters… 
How did life in Houston differ from life in Wylie?
There's so much more to do here in Houston(!) It's one of the biggest cities in the country. There are so many different cultures to learn about. Whether it be food, music, or dance- I never get bored.
What is the most bizarre question you've been asked as an RA? 
"How do I deal with poop on the floor?" 
What have you discovered about yourself in college?
Since coming to college, I've learned of the importance of finding your identity. And since learning that, I've learned more about who I am, where my values are, and ultimately what I want to live for. 
Where do you see yourself in 10 years?
In 10 years, hopefully, I will no longer be coding but working as a project manager. I hope to one day go to graduate school, earn my master's and maybe go to seminary school.
Just for the fun of it questions:
Favorite artist: Saba
Favorite cartoon: One Piece
Least favorite candy: Raisinets
Marvel or DC: For live actions, Marvel. For animated, DC.
Breakfast or Dinner: Dinner
Dream vacation spot: I've always wanted to go to New York
If you could say anything to the world in 30 seconds, what would you say? Watch One Piece