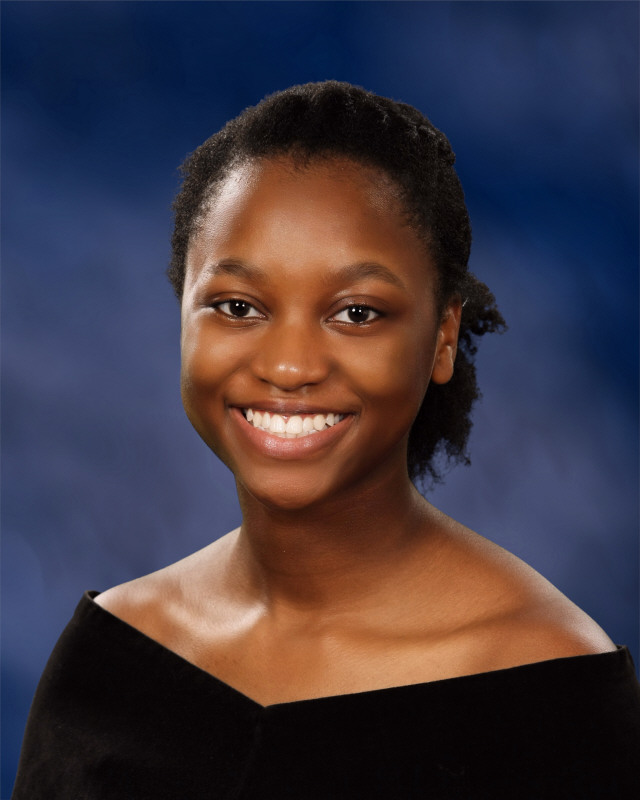 Hephzibah Olajimi: Class of 2018
Graduated in 2018, Hephzibah "Jimmi" Olajimi currently attends the University of Texas McCombs School of Business in Austin, studying Marketing with a minor in Social Work. Over the past four years, Hephzibah has made University Honors four times and has completed three internships, two of them with JPMorgan Chase Bank. She works as Vice President of the Black Business Student Association and production director at Haven Student Fellowship. After university, she plans to work as a full-time consultant at a Big Four firm in Austin, Texas. 
What five words describe you in high school? 
Involved, outgoing, social, focused, and studious.
What activities were you involved in high school? 
Volleyball, LEO Club, Business Professionals of America, and College Club.
What were your main takeaways from high school? 
Some of my main takeaways from highschool are that, first, it's okay to not have everything figured out because I am young and anything can change. Second, one should apply to as many scholarships as possible. Lastly, I can trust that God is ordering my steps, and I don't have to stress about making the wrong decision about "big" things like where I choose to go to school.
Do you have any friends or teachers that you stay in touch with from high school?
I still keep in touch with a few friends from high school.
What are you most excited about joining the workforce? 
I'm excited for the experience because I know that I will learn so much on the job. I also look forward to the additional independence and freedom from being out of college.
Where do you see yourself in 10 years? 
I see myself owning my own consulting business and managing a few other side hustles that I'm working on. By then, I hope to be settled in the Dallas area with my family.
How have your plans for the future changed since high school? 
I didn't know what I wanted to do career wise or even what I wanted to study in college, but college helped me to discover my interest and exposed me to experiences in different careers.
What did you learn in college that you wish you learned in high school?
I learned how to advocate for myself, whether it be with professors, jobs or even strangers. I also learned that your major is not as important as they make it seem and that while the value of college is partly the education, the relationships and life experiences gained mean so much more, so it's okay to prioritize that sometimes.
What five words describe yourself after university? 
Ambitious, determined, excited, satisfied, and supported.
How well did high school prepare you for your college experience?
I think high school prepared me with knowledge about common difficulties about college. I was prepared to dedicate a lot of time to my academics and orgs since that's what I gain from most of the advice I received. High school also helped me improve my time management skills and helped me learn how to properly study which is key to academic success in college.
Just for the fun of it questions:
Favorite movie?  Legally Blonde
Tea or coffee? Coffee
Comfort food? Ice cream
Favorite holiday? Christmas
Pet peeve? When people share negative opinions unprovoked
Hidden talent? None 🙁