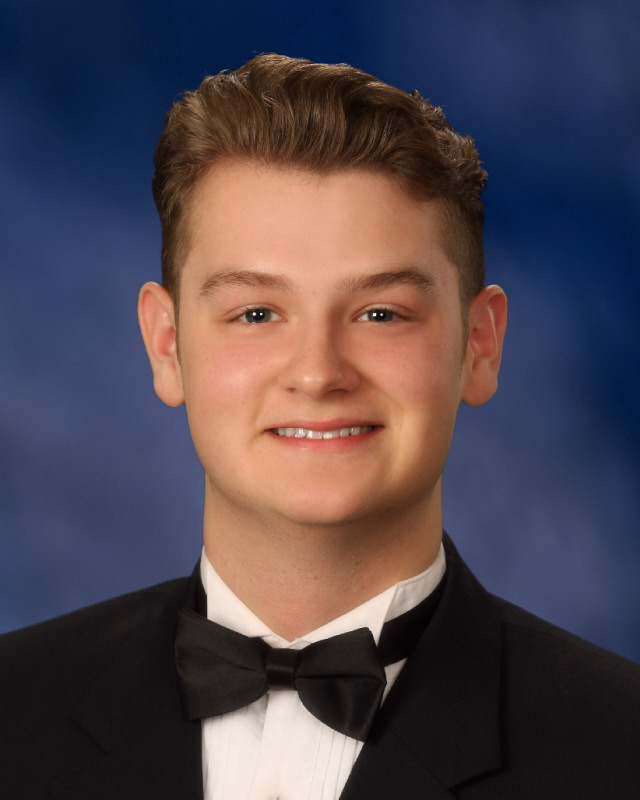 Tanner Smithson: Class of 2014
Graduated in 2015, Tanner Smithson is currently a Theater/Business major working as an interning on broadway with two theater owners.
What five words describe you in high school?
Tall, organized, perfectionist, direct, expressive
What activities were you involved in in high school?
Student Council, Sapphires, Athletic Training, Theater and ITS.
Ever get in trouble in high school?
All the time… I'm not sure if any of them are really worth digging up and writing down. I tend to struggle with figures of authority. So, as I am sure you can imagine, high school was a thriving opportunity to question everything and everyone (and I pretty much did). I do not recommend this for others.
Favorite high school memory?
I got the opportunity to be on homecoming court my sophomore, junior and senior years. I always looked forward to the fall season and getting the chance to do the "HoCo" activities with my peers.
What did you do after high school?
I went to University of North Texas on a scholarship and got a degree in Theater/Business.
Lesson you learned in college you wish you knew in high school?
There is an extensive list. If I had to pick one to share, it is probably learning to play the role that others need from you. There is a reason that color-changing animals and insects do so well in the wild.
Advice for current high school students?
The only thing you can ever be concerned about is you. The only thing you can control is you. Everything else? Let it go. Take pride in staying in your own lane and letting other people drive in theirs.
If you could do something over again, what would it be and why?
Given the opportunity to redo high school, I definitely wouldn't. I've had my fair experience of high school. However, if I was forced to do it over again, I would probably play my cards very differently.
What's next for you?
When you get an answer to this question, please let me know. It's hard to tell what my future will be like, and I'm kind of just going with the flow right now. However, I hope that whatever I settle on is something I enjoy.
What reaction would your high school self have if you could tell him/her what you are up to now?
Probably surprised and proud, though neither of those things are really necessary.
Just for the fun of it questions:
Last Netflix show you binged?
"Cheer"
Favorite song at the moment?
Cocaine Jesus by Rainbow Kitten Surprise
Is cereal soup?
My thought is no, but I have been wrong before.
Vans or converse?
Depends on the mood. Personally, I have never felt hip enough to don a pair of vans.
Do you have any tattoos?
I wish. I am incredibly over-analytical about commitment.