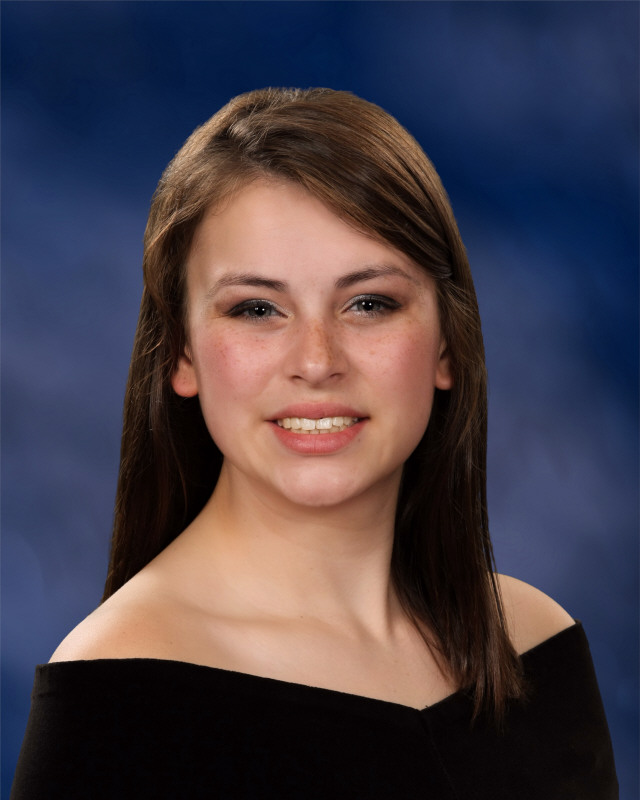 Brianna Hernandez
Graduated in 2018, Brianna Hernandez is in the process of following her dreams and becoming a missionary. Here is her high school career.
When did you graduate?
2018.
What five words describe you in high school?
Outgoing, quirky, changing, intuitive and word-smart.
What activities were you involved with in high school?
I was involved with choir, show-choir, colorguard, and FCA.
What were your favorite and least favorite subjects in high school?
My favorite subject was PreCal; least favorite was AP Human Geography.
Did you ever get in trouble in high school?
I did once for something I didn't actually do.
What was your favorite memory of high school?
My favorite memory was having a New Year's Party and inviting all my friends and getting to spend the first day of the year with my best friends.
If you could give current students advice, what would it be?
I would just like to say "it's okay if you don't always get a perfect score. It's okay to mess up. High School is just a starting point, it's not the end. Breathe, pick yourself up, and keep fighting."
What did you do after high school?
I went to Collin College and got two jobs; One teaching color guard at a high school and the other as a chiropractic assistant.
What are you doing now?
Currently, I'm still working two jobs and no longer going to college. I am in the process of becoming a missionary to a Latin American country.
What's next?
Hopefully, in 10 years, I'll still be in the mission field. By then, I hope to be married with children, biological and adopted.
What reaction would people have if they could see you now?
Some would probably be shocked, but I would imagine they would be happy for me. I am not the same person that I was in high school.