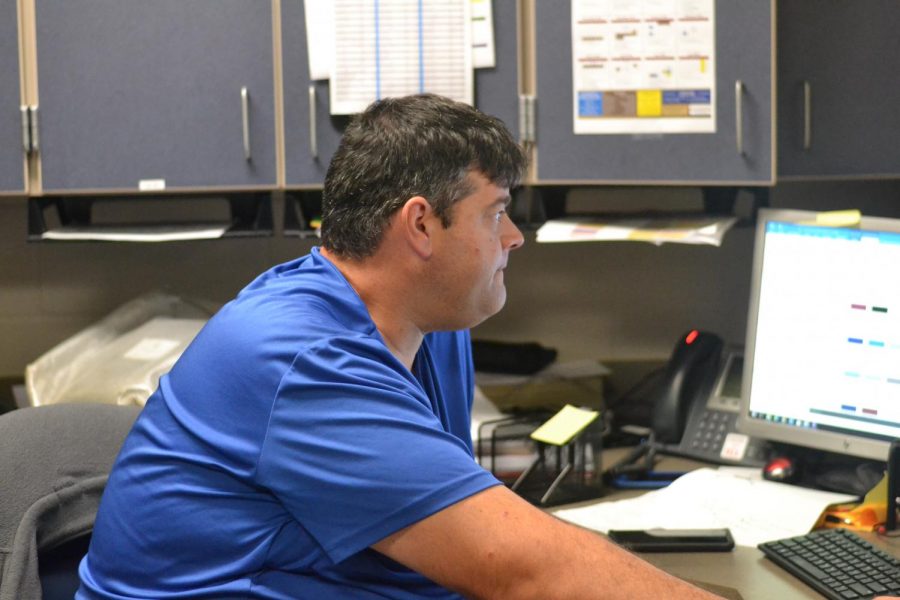 photo credit: John Avila
On the field: Stinson
Mr. Jonathan Stinson joins the Athletic Training program. He brings several years of training experience onto the field.
What school district did you come from and how long have you been teaching?
I came from Great Vine Colleyville and this is my 20th year.
What is the most exciting thing you have experienced so far this year?
Starting this new opportunity, I'm excited to be working here with these kids.
What inspired you to be a trainer?
I was a student trainer freshman year and I have not wanted to do anything else since.
What is your goal for this year?
My goal is to help make the Athletic training program as efficient as it can be.
Question of the week: What is your favorite sport and professional team from said sport?
My favorite sport is Baylor, whatever sport they are playing and whoever they are playing it against.