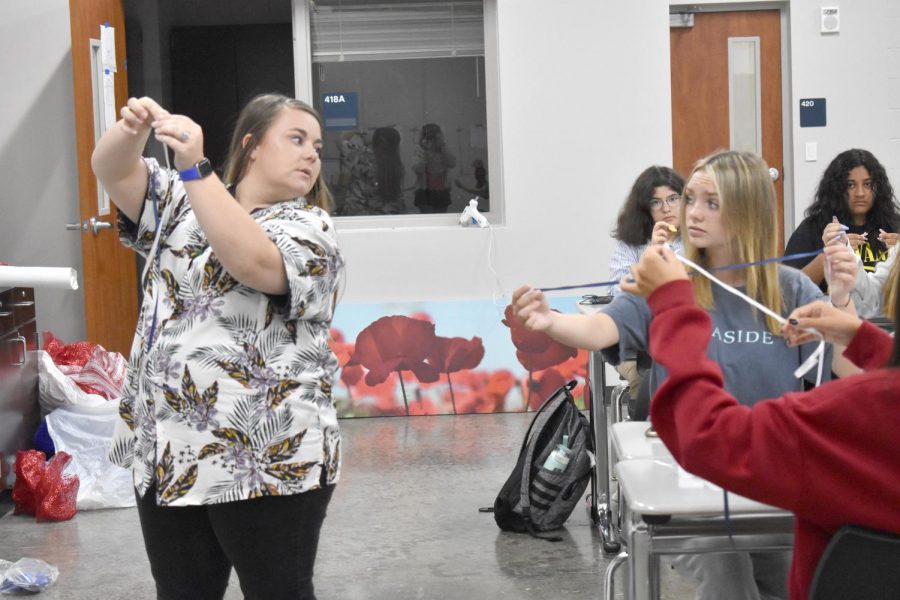 Addi Helms
Tools are on the floor, colorful items are spread over the desks, and smiles are on students' faces in room 418.
This is the floral design class, a class in Career and Technology Education's agriculture pathway.
"I am excited to get the opportunity to learn about the history of flowers and make different arrangements," freshman Payten Peavy said.
When students take this course, they create different projects for the different holidays. They'll learn all the basics and then get to apply those skills for a grade.
"I don't think it will be hard to make arrangements, because you just have to make it look good," freshman Jordan Bradberry said.
During homecoming week, the class spent three weeks making homecoming mums. 
"It was very fun to get to make a mum and experience it and the process of making one was super cool," freshman Marisol Ruiz said.
It is Ms. Valerie Turner's first year teaching at this school. When students complete the floral design course, they can even get certified to have a job working with flowers.
"I chose this class because it spoke out to me more," Peavy said.