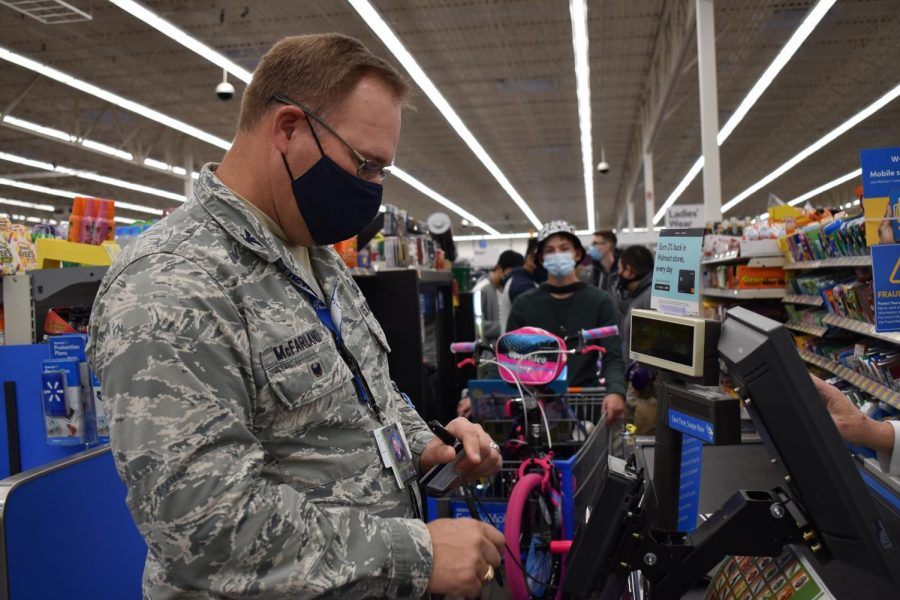 Jessica Sadberry
Dolls, Legos, toy cars, blocks and bikes filled the shopping carts of Wylie East's Junior Reserve Officers' Training Corps Dec. 3.
Every year JROTC cadets go from class to class collecting money to "adopt" children for Christmas as part of the Wylie Way Christmas Fundraiser program.
This year JROTC raised $6,000 to give a record-breaking number of children from across the city a Christmas.
"I really enjoyed buying the gifts for the kids," C/2Lt Andrew Acuna said. "This year was really important because we were able to raise more money for even more kids," Acuna said.
Last year, JROTC raised enough money to provide gifts for 25 children. Thanks to generous donations, this year they were able to give four more kids a Christmas.
"It feels good to be able to give back to people who might not be able to afford an extravagant Christmas," C/staff sergeant Jessica Sadberry said.
Alongside Colonel McFarland, 64 JROTC students socially distanced in the Wylie Walmart to shop for these children with the money they collected.
They plan to do it again next year, Wylie's own Santa Clauses going from class to class collecting coins in hopes of setting more records.