Pink portrayed at pep rally
Hang on for a minute...we're trying to find some more stories you might like.
The cheerleaders held their annual Pink Out Pep Rally to support breast cancer Oct. 7. The band opened the event playing the Star Spangled Banner. Cheerleaders, wore their pink loud and proud, and shared their excitement with the crowd. Sapphires performed a three-part dance routine separating for each of the parts to perform a whole new routine. Freshman Travis Gayken and senior Joshua Minihan participated in a dance off with mascots junior Rebecca Wright and senior Kassandra Klakamp. Football players filed out of the gym to head off to their game against Royse City. To close off the event student council held another class competition leading to yet another victory for the senior class.

Voice over by Ashley Survillion, video by Jamie Tourtillot

About the Writer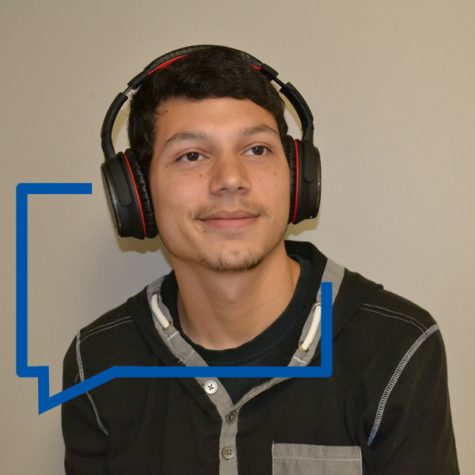 Angel Martinez, Staff Reporter
Hi, I'm Peter Parker and I work for the Daily Bugle. Yeah right. My real name is Angel and I don't work for the Bugle. Artist at heart, writer by trade. I joined newspaper as a cartoonist and will be making all the great jokes within the newspaper, so look out. Music and art are my passions and are what I'm great at. If I was to be stranded with only one item I would bring my guitar to play the sweet melody of my downfall into starvation. Newspaper and yearbook make a full plate as it is but just to add more I'm also currently working on my own graphic novel. Well that's my bio now go check out the latest news!