Dear reader, you'll love this book and movie adaptation
Hang on for a minute...we're trying to find some more stories you might like.
As a deserving New York Times Bestselling book and Netflix Original movie, Jenny Han's "To All The Boys I've Loved Before" is the adorable story of junior Lara Jean Song Covey, who has been in love approximately five times. As a way of getting over each boy, Lara Jean writes them a letter, but instead of delivering them, she keeps them locked away in a hatbox that was given to her by her deceased mother. One day, the box disappears and the letters are mailed to each of the boys, leaving Lara Jean to find explanations for each of them. In a tale of sisterhood, love, a fake relationship, and just general high school drama, Lara's story is a compelling narrative that could be devoured all in one sitting or enjoyed at a leisurely pace.

Loading ...
As a light and fairly simple read, the novel is a delightfully sweet love story. The recently released Netflix Original movie of the book adds a fresh new humor to it, all while retaining the same heart and beauty of the novel. Heartfelt, funny, and moving, the movie absolutely does the book justice, and, while taking a few liberties with its interpretation, the movie manages to take the story up a notch.
As fake boyfriend Peter Kravinsky, Noah Centineo is adorable, funny and all around dreamy. He continually gave me more and more reasons to like him, such as his notes, stories of his family, and heartfelt glances. Centineo's chemistry with the other actors is evident and makes his love story that much more believable. Though Peter is likeable throughout the novel, it's the movie that makes it hard not to fall in love with him.
On the other side of the sort-of love triangle is the boy next door, Josh Sanderson, played by Israel Broussard. Josh is Lara Jean's first love and her sister's boyfriend, at least until she moves away to college and breaks up with him. That pans out about as awkwardly as expected. Broussard portrays this awkward dynamic beautifully, and made me like him just enough while maintaining this weird position. Although his character is not as prevalent as he is in the book, he still plays an extremely important role in the movie and almost acts as a scale to measure Lara Jean's growth against.
Last, but certainly not least, is Lara Jean herself, played by Lana Condor. Condor's portrayal of 16 year old Lara Jean is funny, relatable and beautiful. She is extremely expressive, which emphasizes the innocent nature of Lara Jean. Condor's spot on timing and hysterical narration of the movie makes the viewer feel as though the book has literally come to life, and Lara Jean is really there telling her story.
Though they tell the same story, there are a few differences between the two adaptations. In the novel, Lara Jean's relationship with her family is mostly directed towards her two sisters, Margot and Kitty, whereas the movie focuses more on her relationship with her father and the lack of a mother in her life. Another noticeable difference is the pace. The novel is a bit slower, taking time for events to unfold and leisurely telling the story. The movie, however, feels much quicker, moving from September to December in seemingly the blink of an eye.
Despite their differences, the book and the movie are both a relatable story told through love, letters, and family. Though I preferred the style and overall tone of the movie more, both adaptations of the story are a great way to escape from the business of daily life and focus on something light, funny, and heartfelt. Lara Jean's story is delightful, no matter which way you choose to enjoy it.
Sincerely,
Addie
About the Contributors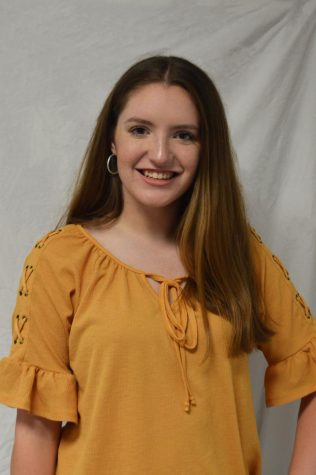 Addie Orr, Editor in Chief
As a senior, yearbook co-editor-in-chief, newspaper editor-in-chief, Sapphire Lieutenant, AP student, and full time fangirl, the words "free time"...