Preparing for finals
Hang on for a minute...we're trying to find some more stories you might like.
Exam schedule, exemption policy
Semester exams are coming up, with policies and exemptions students may be unaware of. Seniors are the only class that will have the opportunity to be exempt from the upcoming fall exams, if they meet the requirements.
Juniors may be exempt from the final exams, while the seniors are eligible for exemptions both semesters.
The requirements for exemptions are that a student may not have been assigned to In School Suspension, Out of School Suspension, Disciplinary Alternative Education Program or Friday Night School for disciplinary reasons for more than one day. The student must have no more than two absences with an 80-89 average or no more than three absences with a 90 or above average per semester.
School related absences such as field trips will not count against exemptions. There are no opportunities to make up absences for exemptions and unexcused absences will not be allowed for exemptions.
Prearranged college visits (C), school related absences (S), court appearances (Z), religious holidays (R) and medical visits (M) will not count against a student's absence total. Exams will take place Jan. 15-17.
Following are the days tests will take place.
Wednesday:
9:00-9:40              5th review
9:45-10:25           6th review
10:30-11:10         7th review
11:15-1:15           5th exam
1:20-2:50              6th exam
2:55-4:15              7th exam
Thursday:
9:00-9:55              2nd review
10:00-10:55         3rd review
11:00-11:55         4th review
12:00-2:00           3rd exam
2:05-4:15              4th exam
Friday:
9:00-10:00           1st review
10:05-11:35         2nd exam
11:40-1:30           1st exam

About the Writer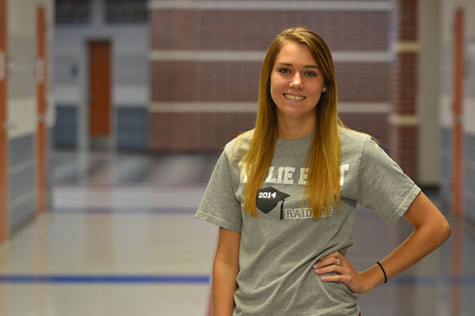 Brittany Creel, Staff Writer
Hi my name is Brittany Creel. I'm 17 years old and a senior at Wylie East. I'm really quiet unless I'm comfortable around you. I'm a twin to my brother...