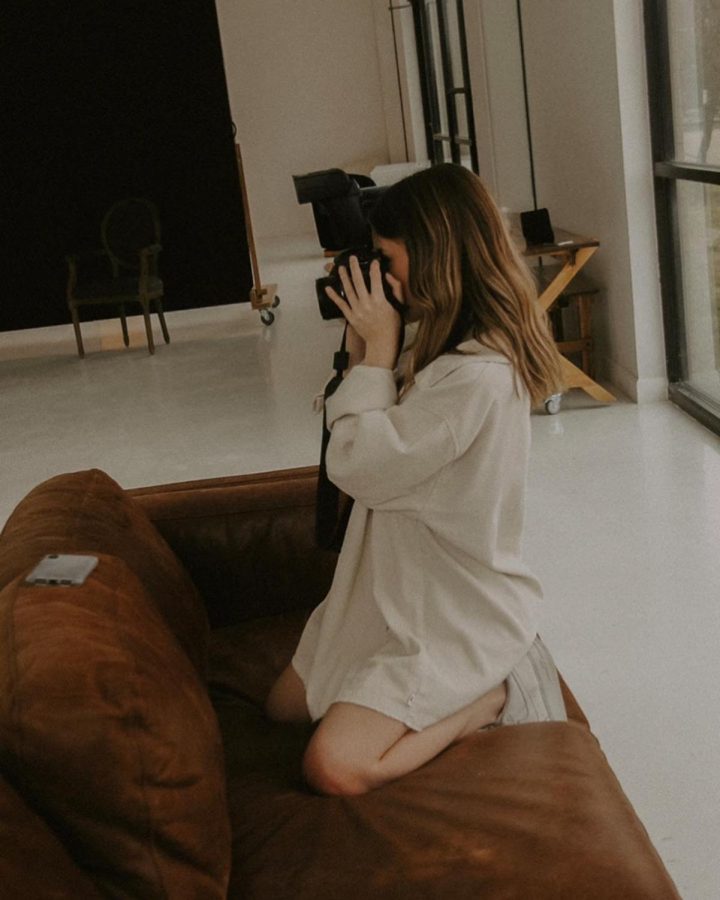 Picture this
She  likes to travel, but would never scuba dive. She has been taking pictures for years. She likes to go to Chiloso. She can't live without Starbucks' peach green tea. She likes movie theater popcorn. Long story short, she's Shelby Perry. 
What got you into photography?
I was really into taking my own pictures for Instagram for a while. My friends and I would always do little photoshoots in my backyard when we were in like seventh grade. Especially recently, people would see them and ask me to take some of them and their families. Eventually I got so many people asking me to take their photos that I made a business out of it.
If there was one thing you could do with your business, what would it be?
I think the goal is to be able to do this full time. I'd love to travel to Europe some day. I feel like that's such a basic answer, but I really want to go to places like France, England and Greece; however, domestically, I'd like to work from a van for a few years and travel around different parts of the country.
What inspires you the most when taking pictures?
Mostly the people. I meet photographers everywhere I go, and I love hearing their stories and connecting with them, but, the people who hire me are just as inspiring. It's really cool to see their personalities come out in photos, and it's really cool to be able to document that for them.
In a dash–
Favorite song: The Adults are Talking – The Strokes
Starbucks order: Iced peach green tea lemonade
Least favorite song: Bang – AJR
Celebrity crush: Tom Holland
Biggest fear: Ants