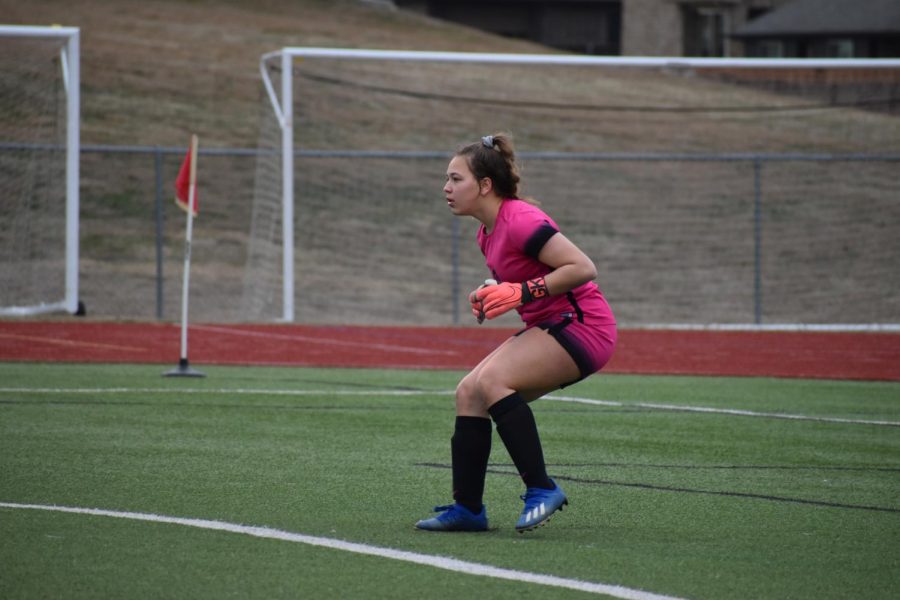 photo credit: Abrianna Gilkey
Keeper of the goals
She loves to play sports, but hates tomatoes. She's played soccer for 11 years on a total of five different teams. She loves the beach, but can't stand people who don't give 100%. Long story short, she's Breanna Wooten.
How many shutouts have you had?
This year my defensive line and I have had 21 shutouts as of the last playoff game (March 30) but in total, 37 over the two years I've been here.
What do you like about soccer?
Honestly everything. I love the game and I have since I was 4 just the feeling of stepping out and seeing the goal gets me pumped for anything.
What do you prefer: more practice or games?
Most soccer players would say games, but I love practice. Something about everyone constantly improving and getting better gives me a bit of joy. I don't think I have ever not looked forward to practice, it's my escape.
Why are you a goalkeeper?
I love diving. It feels like I'm flying through the air, and I do better under pressure. Making that last minute big save brings such a big smile to my face.
What made you want to play soccer?
One day when I was probably about 4, I saw some kids playing and fell in love with the game right then and there. Then I got home and begged my mom to sign me up until she caved. Ever since then, it's been my life, my whole world. 
In a dash–
Biggest fear: Getting a shot (needles)
Most embarrassing moment: When I tripped over the net in the start of a game
Comfort food: Chick-fil a
Zodiac sign: Leo