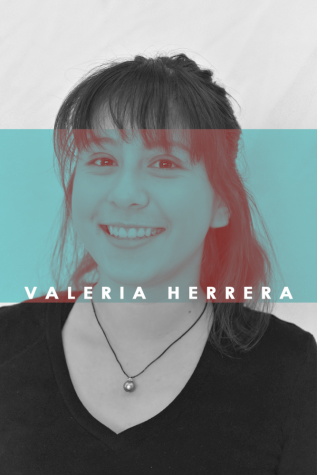 It's Valeria. No not Valerie. Valeria.. *sighs* you know what just call me Val or Vale..
Now that we are on a first name basis let me fully introduce myself. I am part of the class of 2019 #junioryear. I like to see things in a positive way rather than viewing everything in black and grey. Some see it as a weakness or underestimate me for my perspective but if someone messes with me I don't keep quiet and become petty. Sorry not sorry. Moving on...
I have always had a special place for writing since I can remember and I feel as though my love for writing has grown along with a new loves such as journalism and photography. After high school, I hope to pursue my dream to be a photojournalist at Academy Of Arts University and hopefully become a political journalist. I was raised with the mindset
of the sky being my limit...so who knows maybe in 10 or 20 years you'll come across an article written by me or a photograph in a museum taken by me or you'll see my book at Barnes and Nobles. As of right now, I'll be in the classes taking pictures and writing stories for WEHS Blueprint...or trying not to be late to class….
Valeria Herrera, Staff Reporter
Apr 13, 2018

Class of '18 Birmingham scholars announced

(Story)

Mar 09, 2018

Praying for Parkland

(Story/Media)

Feb 16, 2018

Be realistic

(Story/Media)

Oct 24, 2017
Oct 17, 2017

Hoco? More like No go

(Media)

Oct 13, 2017

Field through their eyes

(Story)

Sep 17, 2017

Bridging relatives

(Story)

Sep 05, 2017

Former Raider, soccer player from Alpha Class returns as teacher

(Story)

Feb 14, 2017

Trump impact

(Story/Media)